---
Italy thanks Cuba health aid
2020-03-26 11:39:38 / web@radiorebelde.icrt.cu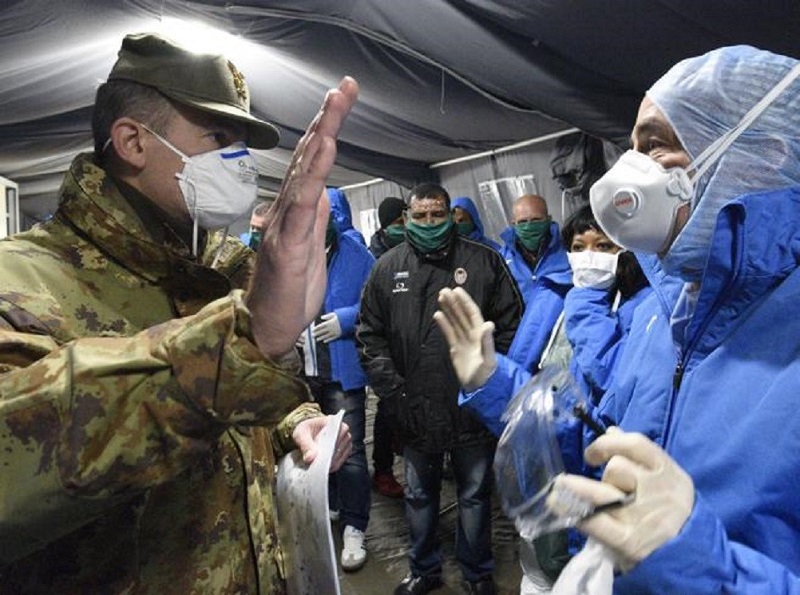 The whole of Italy cannot but be grateful for the testimony of concrete solidarity and deep friendship represented by the arrival of the delegation of Cuban physicians, said Giovanni Mininni, Secretary General of the Agro-Industry Workers´ Federation (FLAI by its Italian acronym)of that European country.
This was stated by the union leader in a letter sent to Jorge Luis Fajardo, secretary general of the National Union of Workers in the Food Industry and Fisheries of Cuba, published today in Trabajadores newspaper.
The letter underscores how the Cuban presence in Italy speaks of the need to put the wellbeing of humanity before the perverse logics of wars, selfishness and arrogance.
It also highlights the communion of intentions that have united our union organizations for many years, which are renewed and find even more value in this action, which testifies once again and in a deeper way how brotherhood and union between peoples are fundamental values.
We appreciate the gesture even more because we know the high cost Cuba is paying due to the unjust US embargo, which worsened even more just a few months ago, Minnini noted.
He also reiterated that Italian agribusiness workers, together with all the comrades and companions of FLAI, are deeply grateful to the brave Cuban people for everything they are doing to help Italy to face this dramatic situation and they won´t forget this action.

(ACN)

Radio Rebelde. 23 # 258 % L y M. Vedado. Plaza de la Revolucion Havana City, Cuba CP. 10400. Principal Editor: Alejandro Rojas Espinosa. Webmaster: Mabel Peña Styo. Journalist: Liannis Mateu Francés - Yaicelín Palma TejasPhotojournalist: Sergei Montalvo Arostegui. Assistant: Adriana Glez Bravo. Developed by Radio Rebelde Web Team
General Director: Frank Aguiar Ponce.
Phone numbers: (53) 7 838-4365 al 68 (Cabin) (53) 7 839-2524 (Public Relations).
© Copyright Radio Rebelde, 2015