Kazakhstan-Cuba friendship association demands end to US blockade
2020-04-28 11:50:32 / ACN
---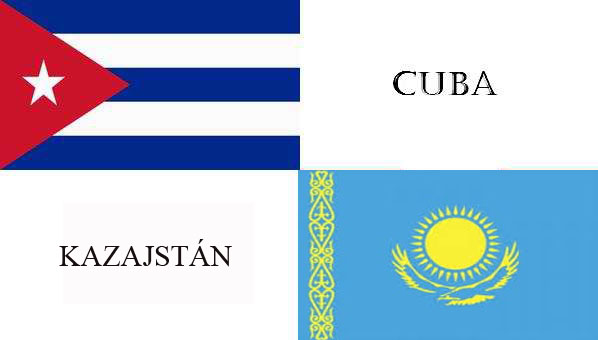 The Kazakhstan-Cuba Friendship Association published a statement reaffirming its solidarity with the island and reiterating its condemnation of the U.S. economic, commercial and financial blockade, as well as the most recent unilateral sanctions by the U.S. government to tighten that illegal policy.
The document recalls that the blockade imposed against Cuba is an extremely unjust policy, which violates the human rights of the Cuban people and hinders not only the development of the island and its efforts to obtain the medicines and equipment needed to fight the COVID-19, but also the internationalist cooperation that the Caribbean nation has deployed to combat the novel virus in other parts of the world, Cubaminrex published.
In this regard, the statement recognizes and appreciates the supportive and disinterested medical assistance provided in the midst of the pandemic by Cuban medical brigades in more than twenty countries on different continents, including Europe.
Commemorating the 34th anniversary of the Chernobyl nuclear accident, the Kazakh friends express their admiration for the kindness of Cuba, which for almost 22 years provided free treatment to more than 24, 000 Ukrainian and Belarusian children affected by radiation as a result of that catastrophe, the statement reads.
Nowadays, in the context of the pandemic, the US blockade takes on an even more criminal and reprehensible connotation, making more evident the true intentions of the world's largest power to implement its political plans at any cost and to try to impose its will on a small island which, even in a very difficult economic situation, gives us an example of world solidarity," the text reads in another part.
This pandemic is a global problem, during which it is necessary to forget about any political differences, so we are convinced that today more than ever it is time to lift the US blockade against Cuba and to deploy the broadest solidarity, cooperation, support and mutual assistance, the statement concludes.