---
King of Morocco receives credentials from Cuban ambassador
2020-01-23 13:55:56 / web@radiorebelde.icrt.cu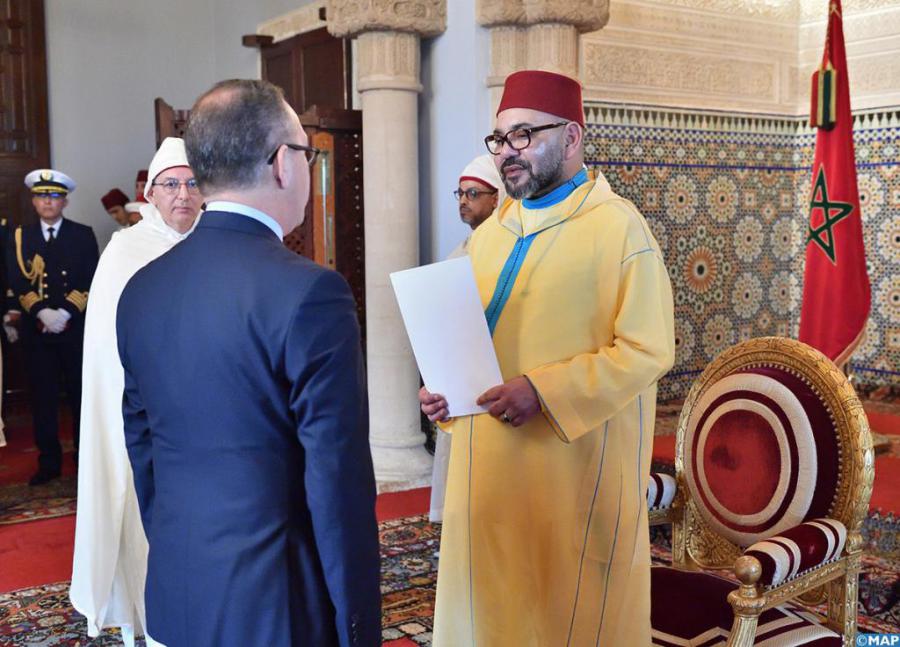 Mohammed VI, King of Morocco, received in an official ceremony held at the Royal Palace, in Rabat, the credentials from the Cuban ambassador to that nation, Javier Domokos Ruiz.
According to Cubaminrex website, the Cuban ambassador expressed to the Moroccan King the willingness to work to strengthen friendship and cooperation ties between Cuba and Morocco.
This ceremony was attended by the minister of foreign affairs, of African cooperation and Moroccans living abroad, Nasser Bourita, and the king's chamberlain, Sidi Mohammed El Alaoui.
Both countries re-established diplomatic relations on April 21, 2017, with the signing of an agreement at the offices of the Permanent Mission of Cuba to the United Nations.
Morocco is a North African country bordering the Atlantic Ocean and the Mediterranean Sea, and is distinguished by Berber, Arab and European cultural influences, with a population of 35,330.000 inhabitants in an area of about 446,000 square kilometers.

(ACN)

Radio Rebelde. 23 # 258 % L y M. Vedado. Plaza de la Revolucion Havana City, Cuba CP. 10400. Principal Editor: Alejandro Rojas Espinosa. Webmaster: Mabel Peña Styo. Journalist: Liannis Mateu Francés - Yaicelín Palma TejasPhotojournalist: Sergei Montalvo Arostegui. Assistant: Adriana Glez Bravo. Developed by Radio Rebelde Web Team
General Director: Frank Aguiar Ponce.
Phone numbers: (53) 7 838-4365 al 68 (Cabin) (53) 7 839-2524 (Public Relations).
© Copyright Radio Rebelde, 2015