La Giraldilla, Cuban rum to celebrate Havana 500th anniversary
2019-11-08 11:45:33 / ACN
---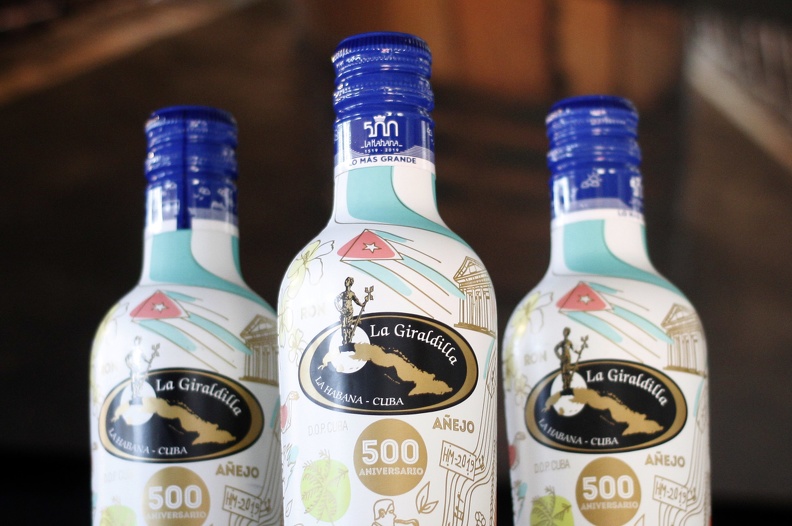 Cuba Ron S.A. Corporation presents at the 37th International Havana Fair (FIHAV 2019) La Giraldilla, an alcoholic drink made by Cuban rum masters in the eastern region of the country, as a tribute to the 500 years of the Villa de San Cristobal in Havana.
Gabriela Garcia, communications and marketing director of Cuba Ron, told the Cuban News Agency that this is a product with which the people will cheer on the night of November 14, at the Dinner 500 to be held in restaurants in Havana.
The bottle shows the phrase "When you taste this aged, jealously rested, you will discover that the Wonder City 500 years later, reverence to locals and pilgrims, who, seduced by its infinite majesty, its imposing aroma of sea and its constant joy, pay as every November the tribute expected to reaffirm its status as the capital of all Cubans.
Garcia said this rum is of very good quality and has an affordable price, with old bases and an attractive visual design, consisting of a white sleeve that covers the entire container, adorned with the attributes of the city: the Morro, the Christ, the Capitol, Revolution Square, the Malecon, the flag, coffee and music.
La Giraldilla has a 38 percent volume of alcohol in a 500-milliliter container, the director of communications and marketing specified.
Cuba Ron had registered this trademark and was retaken on Havana's 500th anniversary because it is one of the identifying symbols of the city, she concluded.