---
Learn how to prepare delicious bittersweet pork
2018-10-05 19:25:52 / web@radiorebelde.icrt.cu / Translated by: Aylen Lesmes Bonachea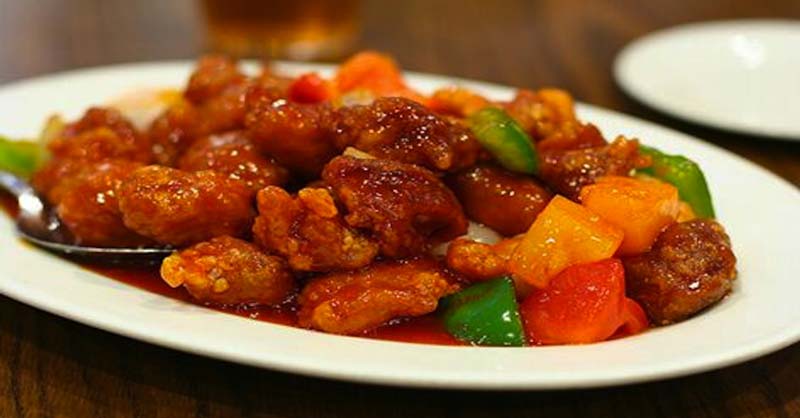 Like in Cuba, one of meats the more used in the Chinese gastronomy is the pork, which is prepared in several ways by the Asian people.

Today we propose a very popular recipe inside the culinary of that beautiful nation that we are sure you will like and it results very easy to do it: bittersweet pork.

We need 200 grams of pork, without fat or skin, a little spoonful of soya sauce, a little spoonful of sesame or sunflower oil (never olive because it distorts the flavor), half little spoonful of sugar, an egg, some spoonfuls of flour, in order to coat the meat, 50 grams of red peppers and 50 grams of green ones, eight spoonfuls of bittersweet sauce and one or two slice of natural or preserved pineapple.

Mix the oil, the soya sauce and the sugar. Cut the meat in little pieces and leave it to marinade with the previous mixing during fifteen or twenty minutes. Cut the peppers and the pineapple and preserve them.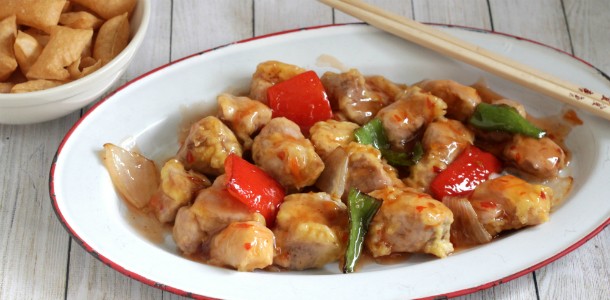 Beat an egg, cover the marinade meat with it and coat the meat with the flour. Heat the oil in a skillet and fry the meat until it will be gilded. Then, put it out and leave it to rest above absorbent paper.

In a skillet with little oil fry lightly the pepper. Add the meat and the eight spoonfuls of bittersweet sauce. Fry lightly everything and move it for mixing all the ingredients. Serve it immediately and decorate the dish with the little pieces of pineapples. As a garnish you can have boiled potatoes or vegetables.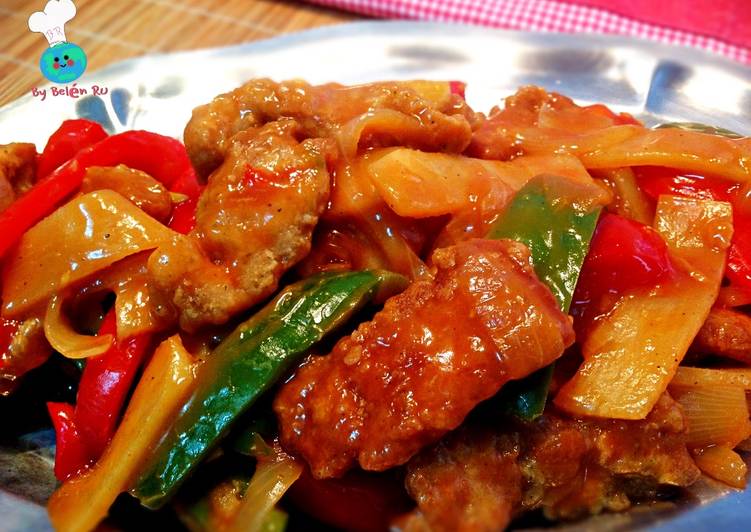 By: Lucía Sanz


Radio Rebelde. 23 # 258 % L y M. Vedado. Plaza de la Revolucion Havana City, Cuba CP. 10400. Principal Editor: Pablo Rafael Fuentes de la Torre. Webmaster: Mabel Peña Styo. Journalist: Liannis Mateu Francés - Laura Barrera Jerez.Photojournalist: Sergei Montalvo Arostegui. Comunity Manager: Alejandro Rojas. Assistant: Adriana Glez Bravo. Developed by Radio Rebelde Web Team
General Director: Frank Aguiar Ponce.
Phone numbers: (53) 7 838-4365 al 68 (Cabin) (53) 7 839-2524 (Public Relations).
© Copyright Radio Rebelde, 2015