---
Literacy Campaign Advances in Angola with Cuba's Help
2010.12.07 - 19:14:43 / web@radiorebelde.icrt.cu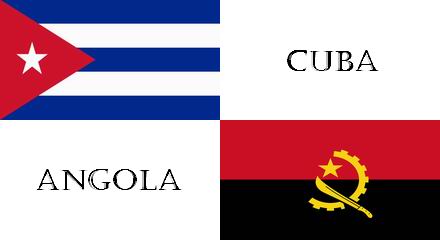 Havana, Cuba.- Cuba's support for the teaching of basic literacy to thousands of Angolans was highlighted during a meeting in Luanda between leaders of the South African country and a Cuban delegation.

The Secretary for Political and Social Affairs of the Movement for the Liberation of Angola (MPLA) in that capital expressed his appreciation for the gesture of the Caribbean island of sending advisers to carry out this task, the Prensa Latina news agency reported.

Joana Quintas, first secretary of the MPLA in Ingombota, referred to the educational experiences they have acquired, and informed that, in two years, 108,000 adults of this municipality will learn how to read and write by way of the Cuban method Yes I Can.

Participating in the meeting were ambassador Pedro Ross; the third secretary of the diplomatic mission, Rosa Fonseca; and deputy Luis Ramirez, representing Cuba.

Ross expressed that the fruit of the literacy campaign are the best tribute to the internationalists that died in defense of Angola's independence.

On this date of 1989, the mortal remains of Cubans who fell in combat in Angola, Ethiopia and other African nations were buried in pantheons built in their municipalities of origin, in ceremonies held simultaneously throughout the island.

The national mourning ceremony took place at the mausoleum of El Cacahual, where Commander in Chief Fidel Castro and Angolan President Jose Eduardo dos Santos addressed participants.

(ACN)

Radio Rebelde. 23 # 258 % L y M. Vedado. Plaza de la Revolucion Havana City, Cuba CP. 10400. Principal Editor: Alejandro Rojas Espinosa. Webmaster: Mabel Peña Styo. Journalist: Liannis Mateu Francés - Yaicelín Palma TejasPhotojournalist: Sergei Montalvo Arostegui. Assistant: Adriana Glez Bravo. Developed by Radio Rebelde Web Team
General Director: Frank Aguiar Ponce.
Phone numbers: (53) 7 838-4365 al 68 (Cabin) (53) 7 839-2524 (Public Relations).
© Copyright Radio Rebelde, 2015