---
Lizt Alfonso Dance Cuba and the choreographic passion
2019-03-04 10:52:15 / web@radiorebelde.icrt.cu / Translated by: Aylen Lesmes Bonachea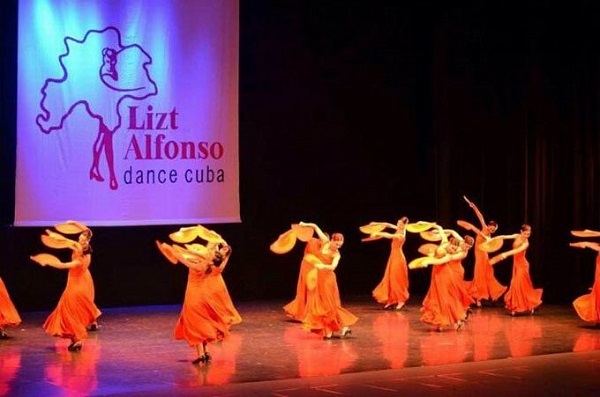 Lizt Alfonso Dance Cuba is with no doubts one of the most prestigious Cuban dance companies inside and outside of our frontiers, turned in less more than a quarter of century, in a complete cultural institution.
The group, dedicated in its beginning to the flamenco and the Spanish dance, has been evolving towards a very defined and original style, where there are joined classical ballet, Spanish dance, flamenco and other Cuban rhythms.
Inside the company there are vocational workshops, child ballet, youth ballet, the docent-artistic group, the professional company and a musical group that always accompanies them live during their presentations.
In equal manner the dance group makes the Fusion Body Choreographic Contest which in this 2019 arrives to its twentieth edition.
This competition offers the opportunity of participating for children, youths, and adults lovers of creation, who presents their works in front of the audience and a jury of prestigious personalities.
The inscriptions for the contest began the past February 4th and will be open till the next April 4th, in the company`s headquarter, located in Compostela Street 659 among Luz and Acosta, Old Havana.
After the inscription it will be made, as in each edition, a process of pre-selection during May 6th and 7th; and the contest will take place in June 21st and 22nd in the Martí Theater of the capital.
One of the characteristics of the event is that professional choreographers or not, belonging to dance companies, Spanish societies, Houses of Culture and other artistic groups of all over the country can participate.
Carelys Rodes, one of the dancers of the company, is the responsible of this edition of the Choreographic contest. According to what was affirmed by her, she has been participant of many editions of the contest.
She assures that "it is a great experience due to its give knowledge of the dance world in general, and it gives the possibility to connect and meet choreographers of the entire island and their way of doing".
When saying of Rodes, the fact that non professional choreographers can participate is very positive, because it gives the possibility of presentation and demonstration of their potentialities, to every person that has restlessness about the creation and dance composition.
Lilian Cabrera Cabrera is other of the members of Lizt Alfonso Dance Cuba Company. She declared that she have had the opportunity of living the contest in many ways, first as an interpreter, when she was not a professional dancer yet, later as a choreographer and now she has the possibility of being one of the organizer of the contest.
Idania La Villa Palenzuela, former prime soloist of the National Ballet of Cuba and currently trainer of the ballet of Lizt Alfonso's company, is one of the winners of the previous editions of the Fusion Body Choreographic Contest. During the 19th edition the appointment obtained pleasing results with the play "Where do you take me".
According to what she explains, participating in the contest was a great experience for her, equally for her interpreters, all of them members of the Youth Ballet.

By: Lainerys Carbonell González