---
Long Applause for Antonio Molto
2017-08-17 10:36:42 / web@radiorebelde.icrt.cu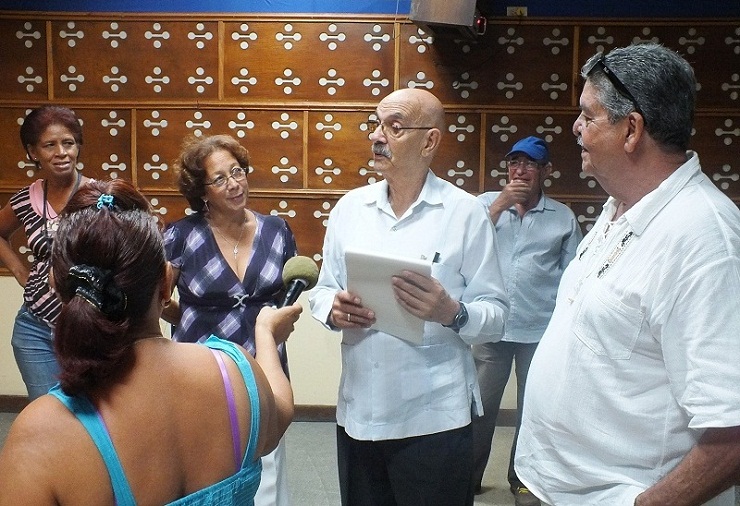 The last applause for Antonio Molto Martorell were heard in the meeting room of the Cuban Journalism Association (UPEC), packed by several generation of journalists that went to pay tribute to the renowned figure.

Each person at UPEC headquarters located on 23 and I street in Vedado applauded for almost one minute instead of the traditional silence as a demonstration of respect and admiration for the exceptional journalist who passed away at the age of 74.

The ashes of the man that was the President of UPEC for four years remained at the headquarters of the institution accompanied by his multitude distinctions and awards and the floral wreaths of President Raul Castro as well as families, friends and several entities across the island.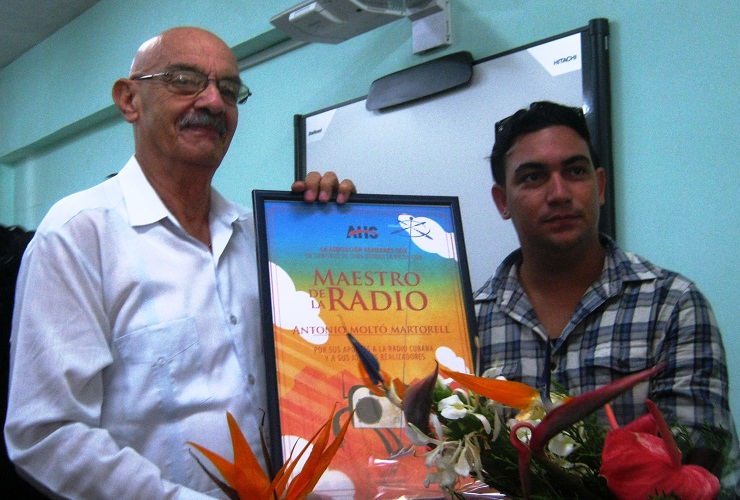 Stories about Molto, his teachings and legacy for all generations of Cuban journalists were heard in the voice of those that were closest to him.

Jose (Pepe) Alejandro Rodriguez characterized him as a brother, "an exceptional being". "a human discovery".

The reporter from Juventud Rebelde said that we now must look at how Molto will guide the revolutionary journalists at a crucial moment in the country, at a time of attacks, some brutal and others more subtle from our enemies.

To honor the man that believed in the youth and united all the professionals, Rodriguez invited everyone to continue his example in assuming the complexities with healthy intentions and desire for a better world.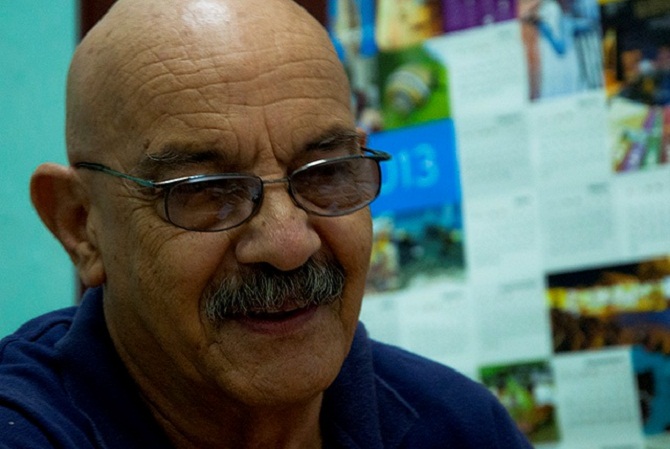 Anchor of the Mesa Redonda Television Program, Arleen Rodriguez called on everyone to remember him as a happy man and looking for solutions instead of concentrating in the problems, while sharing stories like part of the group of Haciendo Radio, directed by Molto for over 20 years.

We are not here to cry, but to celebrate the life of a man that "had wounds but did not talk about them but rather went about the world loving and conquering", she said.

The messages of pain over the death of the Jose Marti National Journalism Award also came from around the world.

Argentinean Juan Carlos Camano, President of the Latin American Journalists Federation highlighted the importance Molto conceded to the new generation to continue defending the ideals of the Revolution.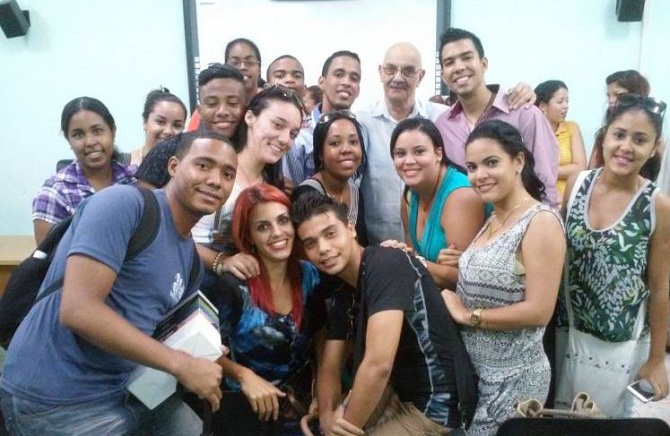 On behalf of the Government of Nicaragua, Luis Cabrera, ambassador to Cuba, praised the professional and human qualities of Molto, "who passed on to another life, but will be with us forever".

The true tribute will be offered in the coming months at the UPEC Congress when we are able to maintain his ideas, said the institution's Vice President Aixa Hevia.

She added that we shall never lose his capacity of unifying and exciting us in the most critical moments, let us improve our work and be consistent with his political and professional legacy.
By: Lisandra Romeo Matos

(ACN)

Radio Rebelde. 23 # 258 % L y M. Vedado. Plaza de la Revolucion Havana City, Cuba CP. 10400. Principal Editor: Pablo Rafael Fuentes de la Torre. Webmaster: Mabel Peña Styo. Journalist: Liannis Mateu Francés - Laura Barrera Jerez.Photojournalist: Sergei Montalvo Arostegui. Comunity Manager: Alejandro Rojas. Assistant: Adriana Glez Bravo. Developed by Radio Rebelde Web Team
General Director: Frank Aguiar Ponce.
Phone numbers: (53) 7 838-4365 al 68 (Cabin) (53) 7 839-2524 (Public Relations).
© Copyright Radio Rebelde, 2015