---
Low infant mortality rate in Cienfuegos
2012.09.14 - 13:22:50 / web@radiorebelde.icrt.cu / Translated by: Pedro A. Fanego Sea
By: Mireya Ojeda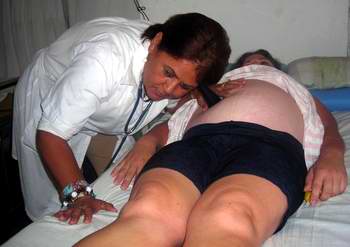 Cienfuegos, Cuba. – This south-center province reports one of the lowest infant mortality rates of the country: 4.74 per every thousand born alive. No child has died at birth in five of the eight municipalities and the area covered by "Plan Turquino." There has been no maternal death in the province either, although the number of births is higher than last year.

The municipalities of Rodas and Palmira have had no infant deaths for two years in a row. No babies have died in Cruces, Aguada, Lajas and the mountains of Guamuhaya Range, something beyond the people's wildest dreams before the triumph of the Revolution

Dr. Maileidys Sosa, head of the Mother-Child Care Program said, "The number of underweight babies at birth, below 2 5000 grams, has dropped. We are taking measures to maintain the stability by means of daily checkups on pregnant women by family doctors and nurses."

"We run weekly tests on all expecting mothers whose expected day of delivery is before next December 31. Obstetricians systematically evaluate them, according to the possibilities of every health area, with the help of multidisciplinary consultations in the policlinics."

"Children younger than three months are also monitored by a basic health care team, whereas high risk cases require pediatrician's evaluation and multidisciplinary consultations. Those who suffer chronic diseases are treated in provincial health consultations."

Dr. Sosa said "Admissions in "Paquito Gonzalez" Pediatric Hospital increase because of traffic and household accidents, including burns. In this regard, families must heed the advices of doctors and nurses. Acute diarrheic and respiratory diseases have dropped and everything is under control."

The Ministry of Public Health attaches high priority to the Mother-Child Care Program. The deceased below one year of age are mainly those born underweight, with less than 1,500 grams. Those are treated by basic working teams, made up by obstetricians that identify the risks to continue preventing death.

Radio Rebelde. 23 # 258 % L y M. Vedado. Plaza de la Revolucion Havana City, Cuba CP. 10400. Webmaster: Yirian García de la Torre. Journalist: Liannis Mateu Francés - Malvy Souto López - Ruth Soto Falcón. Photojournalist: Abel Rojas Barallobre. Programmer: Mabel Peña Soutuyo.
Developed by Radio Rebelde Web Team
General Director: Sofía Mabel Manso Delgado.
Phone numbers: (53) 7 838-4365 al 68 (Cabin) (53) 7 839-2524 (Public Relations).
© Copyright Radio Rebelde, 2015