Lula considers Brazil vote against Cuba at UN as shameful
2019-11-22 12:55:52 / ACN
---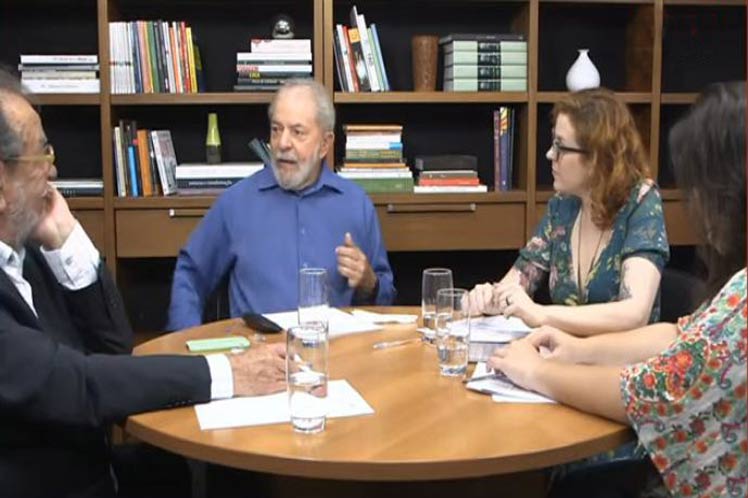 Luiz Inacio Lula da Silva, former president of Brazil, considered his country's recent vote at the United Nations in favor of the US blockade against Cuba for almost six decades as shameful.
It's a disgrace from someone who doesn't respect himself. It is the way to behave by someone who is not respected,' Lula said during an extensive interview with journalist Fernando Morais, of the Nocaute channel, on YouTube.
This was the first interview since the former worker leader was released last Nov. 8 after serving 580 days in political prison at the Federal Police headquarters in Curitiba, capital of the southern state of Parana.
At the UN General Assembly vote, Cuba received overwhelming support from the international community when 187 member states voiced their opposition to the economic, commercial and financial blockade of Washington, Colombia and Ukraine were the only two countries to abstain, while the United States, Israel and Brazil voted against.
The members of Jair Bolsonaro's government 'have no respect either for themselves or for our country. Being in solidarity with Cuba is a question of defending the sovereignty of a country,' Lula said.
Lula will make a pronouncement in the 7th Congress of the Workers Party (PT) that begins today in Sao Paulo and will last until Sunday.