---
Maduro highlights historic ties between Cuba and Venezuela
2020-01-21 12:02:23 / web@radiorebelde.icrt.cu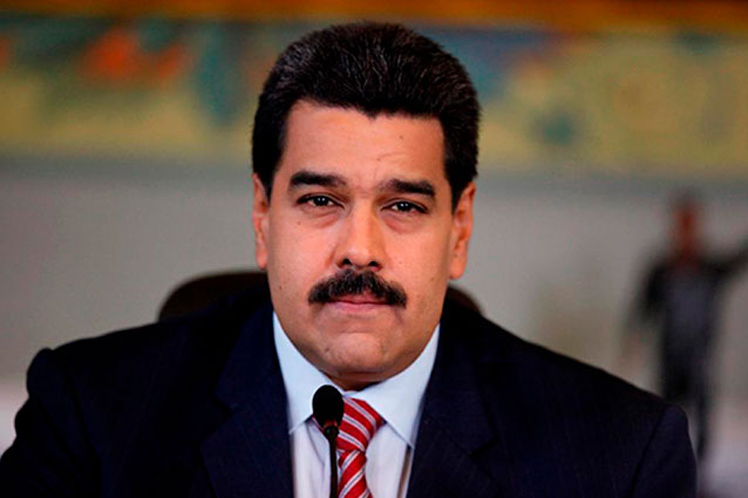 Venezuelan president Nicolas Maduro highlighted today, in the context of the 20th Meeting of the Intergovernmental Commission of the Integral Cooperation Agreement between Cuba and Venezuela, which concluded today, the historical ties between both nations, as well as their deeply humanistic character.
This relationship is not based on petty or material interests (...) Our unity is not made of paper, it has deep roots, from Bolivar and Marti, so we must feel it and transmit it to future generations, the Head of State said.
During the meeting that took place at the Miraflores Palace, Maduro stressed that the cooperation between both countries has been exemplary, unique and inspiring.
He added that the relations of the Caribbean island with Venezuela have been focused on win-win, complementarity and solidarity, and recalled that next October; the 20th anniversary of the signing of this cooperation agreement between Commander Hugo Chavez and Fidel Castro will be celebrated.
In Venezuela, for the first time in its history, illiteracy was eradicated and free health services, sports and culture were extended to the entire population.
As part of this, the great social missions were born in 2003-2004, thus contributing to the reduction of the poverty indexes, Maduro stressed.
Telesur also referred to Maduro's statements that one of the challenges is to deepen the cooperation ties to foster decolonization. "We must advance in the cultural, economic and political spheres to defeat meddling," he continued.
For his part, Rodrigo Malmierca, Cuban minister of foreign trade and foreign investment, tweeted: "President @NicolasMaduro closed the 20th session of the
Intergovernmental Commission #Cuba #Venezuela. Achievements reached in solidarity cooperation are the basis to continue on the road opened by Marti, Bolivar, #Fidel and Chavez. Threats and aggressions from the empire will not stop us.
At the same time, Cuban deputy PM Ricardo Cabrisas declared that the cooperation between both nations allows showing the world that everything is possible to achieve when humanism and the desire to reach wellbeing prevail over commercial relations.
The Cuba-Venezuela Intergovernmental Commission has signed a total of 1,400 agreements in health, sports, culture, energy, telecommunications, economy and agriculture, since its creation on October 30, 2000, by Presidents Fidel Castro and Hugo Chavez.

(ACN)