---
Mild Earthquake Shakes Eastern Cuba
2011.05.31 - 11:27:19 / web@radiorebelde.icrt.cu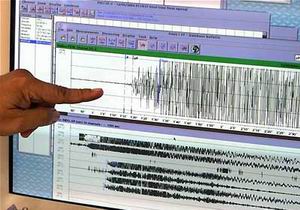 HAVANA, CUBA.- The Stations Network of the Cuban Seismologic System registered on Monday at 8.12 pm local time a 4.0 earthquake in the Richter scale in the eastern provinces of Santiago de Cuba and Guantanamo.

The seismic event was located in the 19.74 North, 75.35 west, some 20 kilometers south-southwest from Baconao beach in the south coast of Santiago de Cuba, at a 19.3 kilometer depth.

It was felt in the province's main city, as well as in the Baconao and San Luis towns; in Guantanamo province the reports came from the Caimanaera town and the Niceto Perez municipality.

There were no reports of material damages or human losses. This is the sixth earthquake felt this year.

(ACN)

Radio Rebelde. 23 # 258 % L y M. Vedado. Plaza de la Revolucion Havana City, Cuba CP. 10400. Principal Editor: Pablo Rafael Fuentes de la Torre. Webmaster: Mabel Peña Styo. Journalist: Liannis Mateu Francés - Laura Barrera Jerez.Photojournalist: Sergei Montalvo Arostegui. Comunity Manager: Alejandro Rojas. Assistant: Adriana Glez Bravo. Developed by Radio Rebelde Web Team
General Director: Frank Aguiar Ponce.
Phone numbers: (53) 7 838-4365 al 68 (Cabin) (53) 7 839-2524 (Public Relations).
© Copyright Radio Rebelde, 2015