---
More than 20 countries attend Cuban agriculture Fair
2019-03-18 10:30:44 / web@radiorebelde.icrt.cu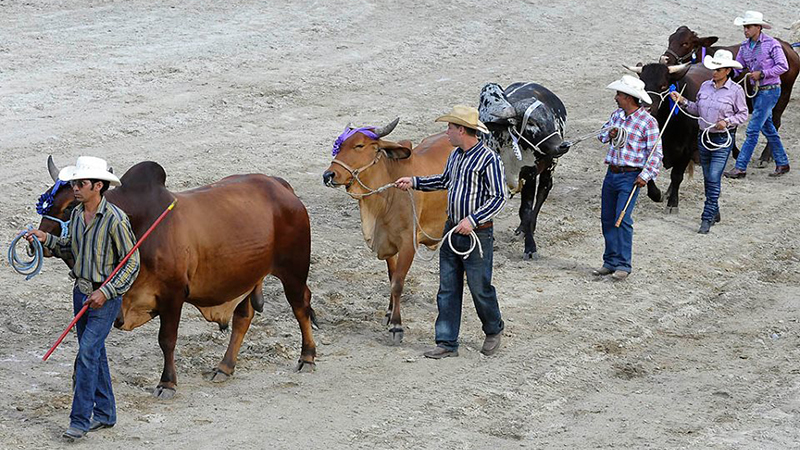 With the presence of delegations from 22 countries, the 22 International Agro-industrial Food Fair Fiagrop 2019 will be inaugurated this Monday, at the Rancho Boyeros fairgrounds, in Havana.

In addition to the exhibition and commercialization of specimens of large and small livestock, including poultry species, will be exhibited technologies, equipment, machinery and implements of the production process of the sector, needed in Cuba for its recovery so the promotion of foreign investment will be one of the objectives of the event.

In keeping with the country's policy of promoting it, the portfolio of opportunities for direct foreign investment for this year will be presented, with more than a hundred projects in the agri-food field.

Among the nations represented in this Fair are Spain, Canada, Brazil, Argentina, Poland, Korea, Great Britain, Italy, Vietnam, Germany, United Kingdom, Slovakia, Puerto Rico, Panama, Mexico, Costa Rica, Colombia, Nicaragua and Antigua and Barbuda.

Ignacio Caraballo, Director of Promotion and Events at the fairgrounds, told the press that Fiagrop 2019 will have the participation of reference producers from all territories, both state-owned companies and agricultural cooperatives, for which it is now a challenge to ensure a sustainable animal feed.

The appointment includes a scientific-technical program of conferences and workshops, in addition to the accomplishment of clinics, rounds of businesses, the great final of the National Championship of Rodeo and Coleo, as well as the International Meeting with cowboys of Mexico, Costa Rica, Panama, Nicaragua and Cuba.

Until Sunday 24 at the Rancho Boyeros fairgrounds, its traditional headquarters, more than 2,150 dairy cattle, buffaloes, equines, sheep, goats, pigs, rabbits and birds will be exhibited by 85 exhibitors belonging to companies and cooperatives throughout the country.

In the opinion of Gustavo Rodríguez Rollero, Minister of Agriculture, every year Fiagrop matures and perfects itself and on this occasion it has been tried to be not only an expository appointment, but also for business, exchanges and promotion, and thus to concretize in the productive entities the policies destined to the recovery of bovine livestock.

(ACN)

Radio Rebelde. 23 # 258 % L y M. Vedado. Plaza de la Revolucion Havana City, Cuba CP. 10400. Principal Editor: Alejandro Rojas Espinosa. Webmaster: Mabel Peña Styo. Journalist: Liannis Mateu Francés - Yaicelín Palma TejasPhotojournalist: Sergei Montalvo Arostegui. Assistant: Adriana Glez Bravo. Developed by Radio Rebelde Web Team
General Director: Frank Aguiar Ponce.
Phone numbers: (53) 7 838-4365 al 68 (Cabin) (53) 7 839-2524 (Public Relations).
© Copyright Radio Rebelde, 2015