---
More than a hundred new buses for public transport arrive in Cuba
2019-01-17 11:34:50 / web@radiorebelde.icrt.cu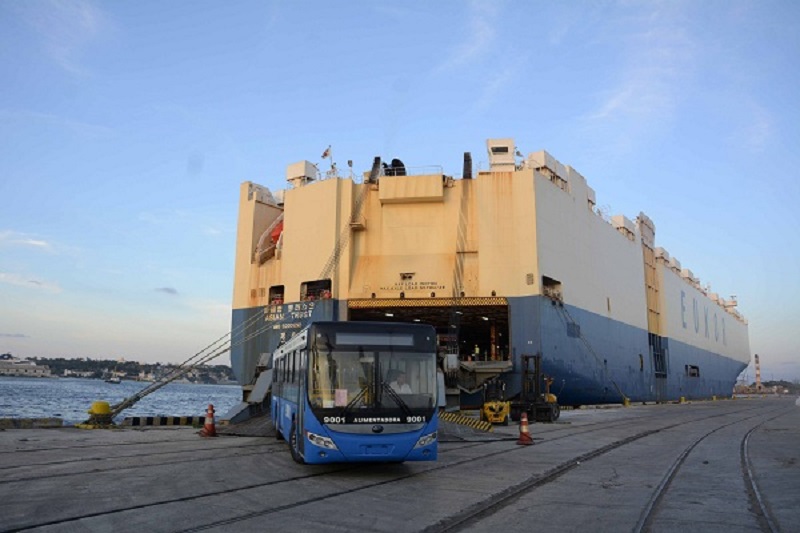 With the aim of improving the public transportation system in Cuba, 106 Yutong buses from China arrived in Havana this Wednesday, of which 89 are to work in the main routes of this capital.

Guillermo González Quintana, Director of Automotive Engineering and Transport of the Ministry of Transport, told the Cuban News Agency that of the total number of buses, 39 are rigid and hybrid - they work with diesel fuel and electricity - and 60 are articulated - of which 50 for the capital and 10 for Santiago de Cuba -, plus seven for the transport of workers.

Jorge Luis León Linares, deputy technical logistic director of the Provincial Transport Company of Havana, told ACN that 40 buses will cover main and feeder lines of the Palatino Terminals, in the municipality of Cerro; and the rest, routes P12, P16 and P13 of the Mulgoba Omnibus Terminal, in the municipality of Boyeros; and lines P11 and P3 in the Alamar Terminal.

He added that in an experimental way the P15 will be located, that before was expected in the Terminal of Alamar, in the one of Guanabacoa, since this line belongs fundamentally to the population of this municipality and of Regla.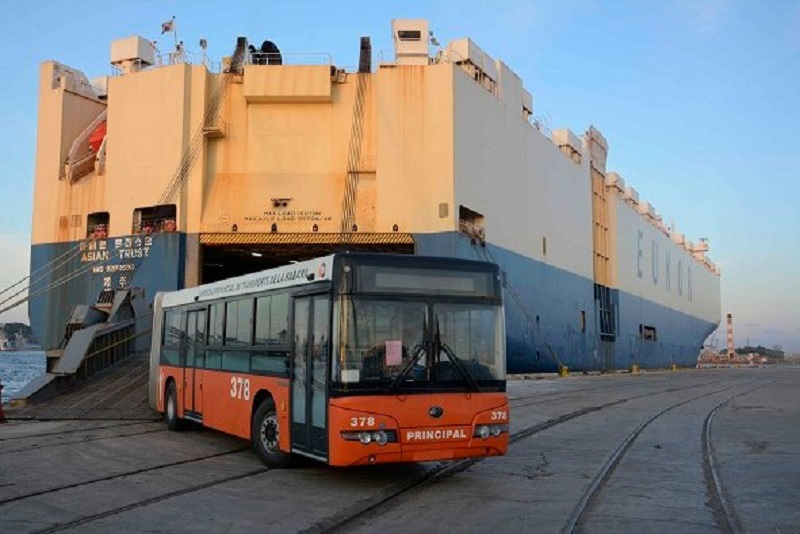 He anticipated that the buses will be put into operation in the coming weeks, and that the minimum date for their implementation is four days after their arrival.

He stressed that each articulated bus gives 12 daily trips and on average in each trip carries more than 200 passengers, while the rigid do 14 to move in each some 85 passengers.

The executive explained that at the moment around 1.1 million passengers are transported daily in the capital by the Provincial Transport Company, to which are added another 100 thousand by other operators such as Transmetro, School Buses and non-state workers, although in Havana the daily demand is between 1.8 to 2 million people.

According to González Quintana, it is expected that by the end of 2019, a new batch of buses will be introduced as part of this year's investment plan to work the provinces of Havana and Santiago de Cuba, as they are the capital cities with the greatest demand.

(ACN)

Radio Rebelde. 23 # 258 % L y M. Vedado. Plaza de la Revolucion Havana City, Cuba CP. 10400. Principal Editor: Alejandro Rojas Espinosa. Webmaster: Mabel Peña Styo. Journalist: Liannis Mateu Francés - Yaicelín Palma TejasPhotojournalist: Sergei Montalvo Arostegui. Assistant: Adriana Glez Bravo. Developed by Radio Rebelde Web Team
General Director: Frank Aguiar Ponce.
Phone numbers: (53) 7 838-4365 al 68 (Cabin) (53) 7 839-2524 (Public Relations).
© Copyright Radio Rebelde, 2015