---
Namibian Prime Minister pays tribute to Cuban heroes
2018-02-20 11:02:48 / web@radiorebelde.icrt.cu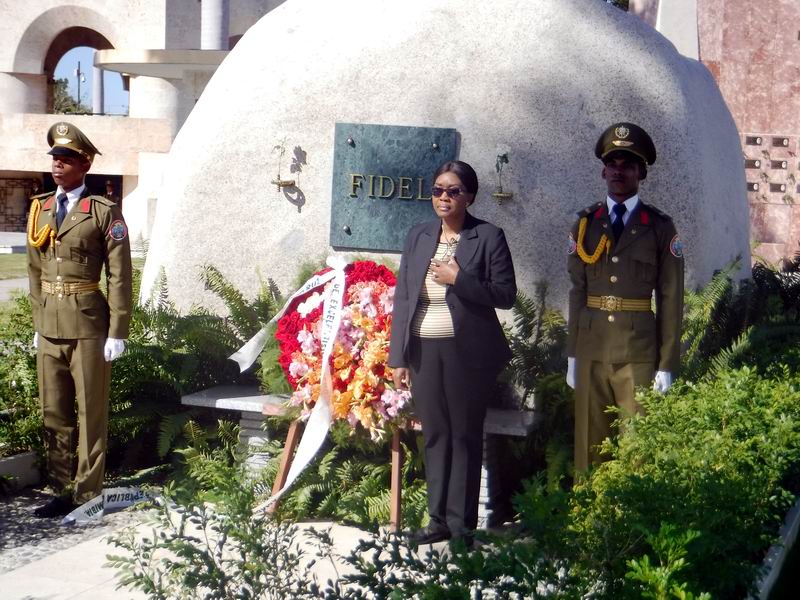 The Prime Minister of the Republic of Namibia Saara Kuugongelwa-Amadhila paid tribute in Santiago de Cuba to the National Hero José Martí, the leader of the Revolution Fidel Castro, the Father of the Homeland Carlos Manuel de Céspedes, and the Mother of all Cubans Mariana Grajales.

After arriving at the international airport of the eastern Cuban city, the distinguished visitor went to the cemetery, where she observed the military ceremony of change of the Guard de Honor, dedicated to the heroes of the country, and to lay a floral wreath before the monolith that treasures the ashes of the Commander in Chief.

Later she placed flowers before the tomb that keeps the remains of the Mother of all Cubans, and the funeral monument where the Father of the Fatherland rests, and with the same gesture she paid tribute to the Apostle of Cuban independence in the mausoleum that treasures his remains.

In the necropolis, Kuugongelwa-Amadhila highlighted the visit to this sacred place as an expression of the affection, respect and admiration of the Namibian people towards Cuba, while also evoking the imprint of Cuban revolutionaries in the world, and particularly in Africa, in defense of just causes.

She signified the bilateral cooperation ties, which have been maintained despite the economic, commercial and financial blockade imposed by the United States government on the island.

Then she visited the 26 de Julio Museum, formerly the Moncada barracks, and made a tour of the city's historic quarter, which included, among other places, recently created gastronomic centers and the City Hall, and the Céspedes Park from the balcony where Fidel proclaimed the revolutionary triumph.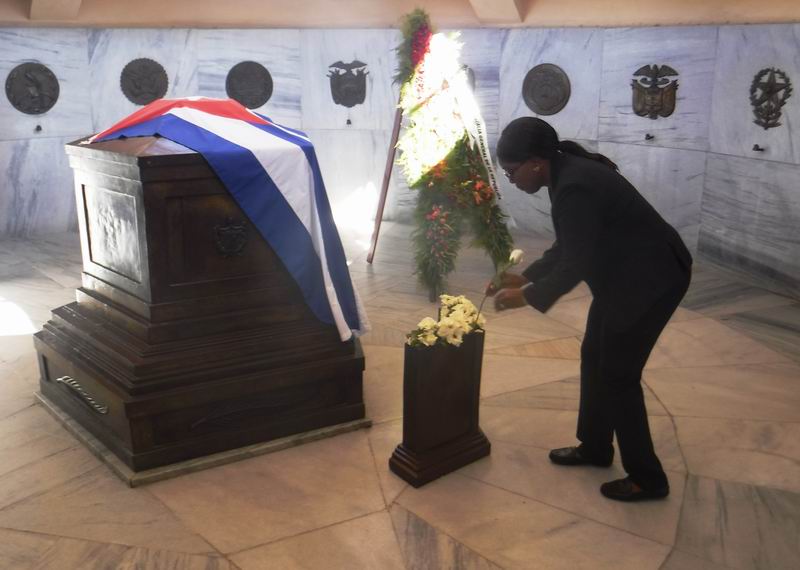 (ACN)

Radio Rebelde. 23 # 258 % L y M. Vedado. Plaza de la Revolucion Havana City, Cuba CP. 10400. Principal Editor: Pablo Rafael Fuentes de la Torre. Webmaster: Mabel Peña Styo. Journalist: Liannis Mateu Francés - Laura Barrera Jerez.Photojournalist: Sergei Montalvo Arostegui. Comunity Manager: Alejandro Rojas. Assistant: Adriana Glez Bravo. Developed by Radio Rebelde Web Team
General Director: Frank Aguiar Ponce.
Phone numbers: (53) 7 838-4365 al 68 (Cabin) (53) 7 839-2524 (Public Relations).
© Copyright Radio Rebelde, 2015