---
New Medical Services Benefit the Population in Cardenas
2017-08-02 06:50:19 / web@radiorebelde.icrt.cu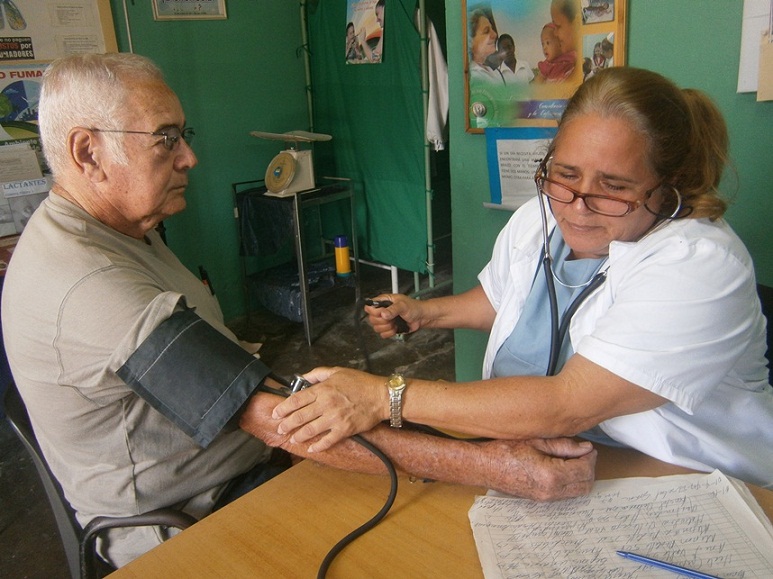 The reopening of the Family Doctors Office number 13 in the Boca de Camarioca Popular Council and a dentist clinic in Varadero are new medical facilities that benefit the population of the city.

The family doctors office attends an area of over one thousand 700 people among them 186 senior citizens that require medical services closer to their homes, said Ailuj Casanova, Health Director of the municipality. She added that these were requests made by the population during the community meetings.

According to Mayda Hernandez, doctor of the family doctors office, it is important to highlight the people's participation in the reconstruction of the area for the doctor and nurse, as well as surrounding homes, still pending termination. She stressed that everyone is participating in the construction, painting and it's nice to see the population work together as one.

Meanwhile, the new dentist office opened 24 hours a day on 49th Street on the Peninsula of Hicacos, has six modern technology seats, laboratory for dentures, surgery ward, X ray, a sterilization center and health consultation for the population in the municipality with a population of 140 thousand.

The director of the modern clinic, Marlen Sosa said that the cost of the investment in Cuban currency was 42 thousand pesos, which was a one percent contribution of the local government.

The Health Director of Cardenas also informed that with the concept of territorial contribution of the maternal-infant center of the Julio Aristegui Teaching Hospital was concluded and work is underway in clinical medicine, orthopedics and surgery and medical residency of the institution's secondary level health attention.

According to Dr. Ailuj Casanova, the investment process that will benefit a number of people in the western municipality does not stop here, work is underway in a senior center and a grandparents home was inaugurated last month.

(ACN)

Radio Rebelde. 23 # 258 % L y M. Vedado. Plaza de la Revolucion Havana City, Cuba CP. 10400. Principal Editor: Pablo Rafael Fuentes de la Torre. Webmaster: Mabel Peña Styo. Journalist: Liannis Mateu Francés - Laura Barrera Jerez.Photojournalist: Sergei Montalvo Arostegui. Comunity Manager: Alejandro Rojas. Assistant: Adriana Glez Bravo. Developed by Radio Rebelde Web Team
General Director: Frank Aguiar Ponce.
Phone numbers: (53) 7 838-4365 al 68 (Cabin) (53) 7 839-2524 (Public Relations).
© Copyright Radio Rebelde, 2015