---
New technology will help the future of tobacco growing in Isle of Youth
2020-01-02 12:20:29 / web@radiorebelde.icrt.cu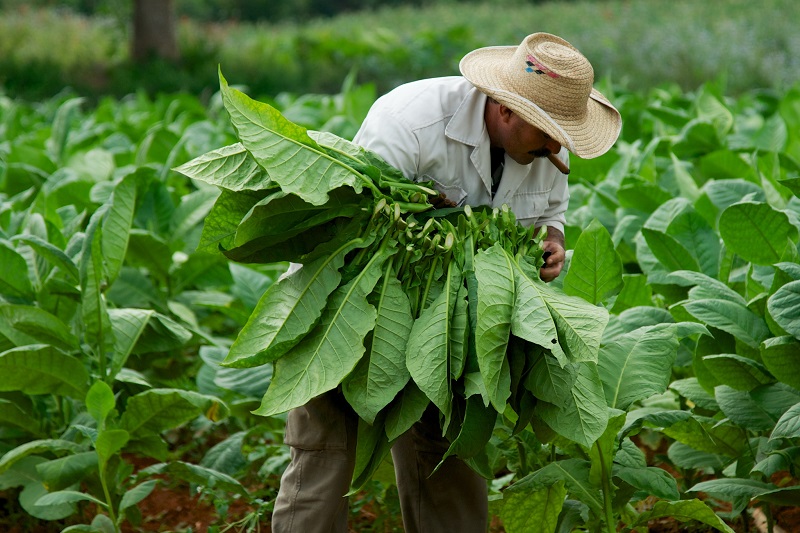 Juan Carlos González Pérez, director of the Tobacco-Based Business Unit (UEB), predicts a favorable outlook for tobacco growing on the Isle of Youth, based on the use of new technology that ensures the quality of the seedlings.
In order to achieve more efficient harvests, the territory has five protected houses or tunnels for the development of seedlings in aseptic conditions, whose capacity is 2,800 polyethylene bags per capita, enough to ensure all seedlings to be planted in the period 2020-2021, the engineer explained.
He said that this technology, in addition to humanizing the work, favors high yields, while the bags admit up to three rotations, so when the tobacco harvest ends they can be used in the cultivation of fresh vegetables for tourism and industrial processing.
He said that among the strategies of the sector at the national level is to close the production cycle in situ, for which the UEB tobacco - chosen and the factory were remodeled, facilities with better technical construction and comfort for the 170 workers, of whom 80 are women.
As in the rest of the country, the current campaign is two months behind schedule due to the rains, which is why the plan to plant 100 hectares (ha) will be completed this month with the remaining 30 ha, stressed González Pérez.
He also pointed out the importance of the aforementioned tunnels to avoid future postponements in the planting of the crop due to the loss of the seedbeds.
In the last harvest, he said, the special municipality complied with the agricultural plan with a yield of 1.2 tons (t) per ha, in which María Santiesteban - with 1.9 t per ha and 15 percent of exportable leaves, as the most integral tobacco grower of the Sabino Pupo Credit and Services Cooperative, of La Reforma, stood out.
He said that the second Cuban island is planted with Criollo 98 tobacco, a variety better adapted to the conditions and soil of the territory and resistant to diseases such as blackleg and blue mold, among others.
Since 1996, the Isle of Youth has been working to establish itself as another Cuban growing area of excellent tobacco, a crop introduced in the then Isle of Pines in 1835, but the high freight rates on sea transport in 1878 discouraged its producers, most of whom emigrated.

(ACN)

Radio Rebelde. 23 # 258 % L y M. Vedado. Plaza de la Revolucion Havana City, Cuba CP. 10400. Principal Editor: Alejandro Rojas Espinosa. Webmaster: Mabel Peña Styo. Journalist: Liannis Mateu Francés - Yaicelín Palma TejasPhotojournalist: Sergei Montalvo Arostegui. Assistant: Adriana Glez Bravo. Developed by Radio Rebelde Web Team
General Director: Frank Aguiar Ponce.
Phone numbers: (53) 7 838-4365 al 68 (Cabin) (53) 7 839-2524 (Public Relations).
© Copyright Radio Rebelde, 2015