---
New video games developed in Cuba
2019-08-16 10:19:10 / web@radiorebelde.icrt.cu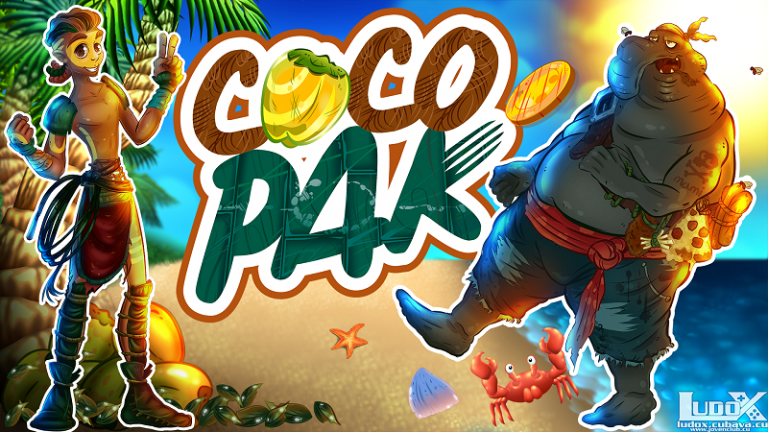 Two new video games, Coco Pak and Laberinto HD, aimed at people over the age of seven, are now available at the Ludox portal, according to Juventud Rebelde newspaper.
Their purpose is to generate computer skills from an early age, in addition to activating psychic processes such as memory, thinking and the quick solution of everyday problems.
The presentation of these proposals took place at the Computing Central Palace, in the capital, with the assistance of the creators, and formed part of the activities of the Joven Club de Computación y Electrónica (JCCE) during the summer.
Coco Pak is inspired by air hockey, a dynamic board game that combines with fantasy to animate the Golden Island, whose inhabitants will always be marine beings.
This virtual adventure has five levels, three scenarios and is a hybrid between a board game and a fight game, commented programmer Sandor Prieto.
Labyrinth HD has three categories that climb in difficulty. The protagonist is a child who travels through the maze, and tries not to collide with fantastic monsters.
"The goal is to collect all the coins and save the princess," said creator Arneri Garcia, who also announced that work is being done on Dana, designed for mobile devices, in order to encourage young women to have a good taste in fashion.
You can access Coco Pak or Labyrinth HD from any wifi point or through the JCCE, always consulting Ludox: ludox.cubava.cu. This platform has 176 video games, 80 for computers and 96 for APK format.

(ACN)

Radio Rebelde. 23 # 258 % L y M. Vedado. Plaza de la Revolucion Havana City, Cuba CP. 10400. Principal Editor: Alejandro Rojas Espinosa. Webmaster: Mabel Peña Styo. Journalist: Liannis Mateu Francés - Yaicelín Palma TejasPhotojournalist: Sergei Montalvo Arostegui. Assistant: Adriana Glez Bravo. Developed by Radio Rebelde Web Team
General Director: Frank Aguiar Ponce.
Phone numbers: (53) 7 838-4365 al 68 (Cabin) (53) 7 839-2524 (Public Relations).
© Copyright Radio Rebelde, 2015