---
New Vote Process on the U.S. economic blockade at the UN
2017-10-26 10:18:13 / web@radiorebelde.icrt.cu / Translated by: JC Caballero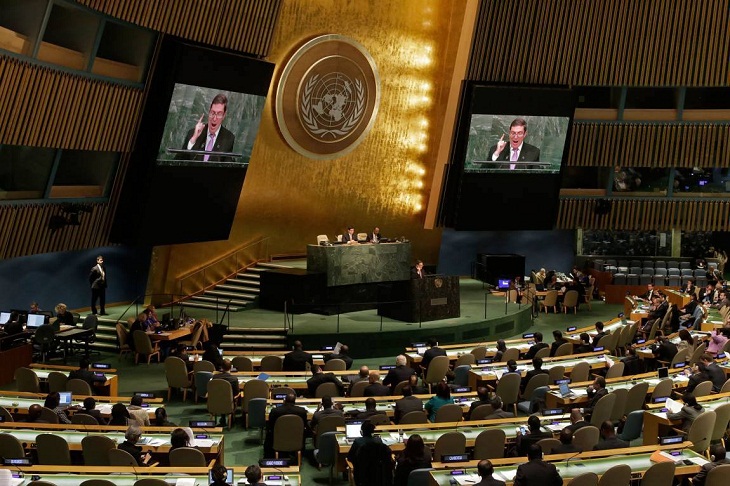 Since 1992, Cuba has presented a project of resolution at the United Nation that demands the elimination of the economic, trade and financial blockade imposed by the United States.

The upcoming November 1st, the international community will subject to vote the document, for the sixth time, where it is shown that U.S. policy prevails and keep causing damages to the Cuban people by obstructing the nation's economic development.

This year, the vote will be carried out as part of a context featured by the strengthening of the U.S blockade's economic measures announced by the government of the president, Donald Trump, on June 16th.

The White House's decision will affect and harm not only the Cuban people but also the U.S. citizens and institutions in Cuba as their possibilities about making businesses with Cuban people and enterprises, according to their U.S. constitutional right in terms of travelling freely, will be much more restricted.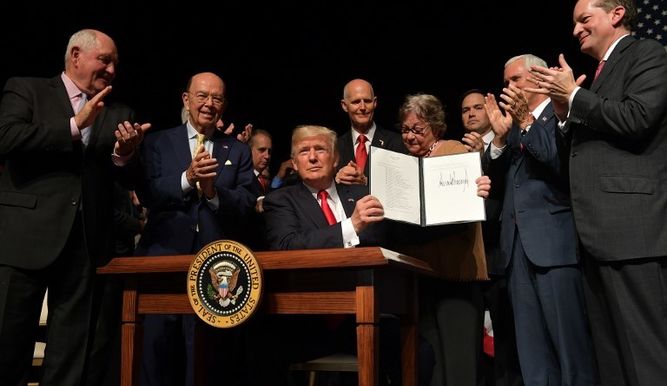 The economic damage caused to the Cuban people through the application of the U.S. blockade, taking into account the depreciation charge of the U.S. dollar before the value of the gold in the international market, rises up to $ 822.280 million dollars.

Nevertheless, the United States' government pretends to present the idea that the U.S. economic blockade was not a bilateral issue between the United and Cuba. Moreover, its extraterritorial and illegal nature continues into force and it is applied with utmost severity by even violating the international right. It has actually been the most unfair, severe and long system applied against a nation to date.

The U.S. government might utterly eliminate that pointless politics through an unilateral and unconditional way as that procedure would be against the international and overwhelming related demand of the international community, along with the majority opinion of many voices from the U.S. society who demands the end of economic blockade.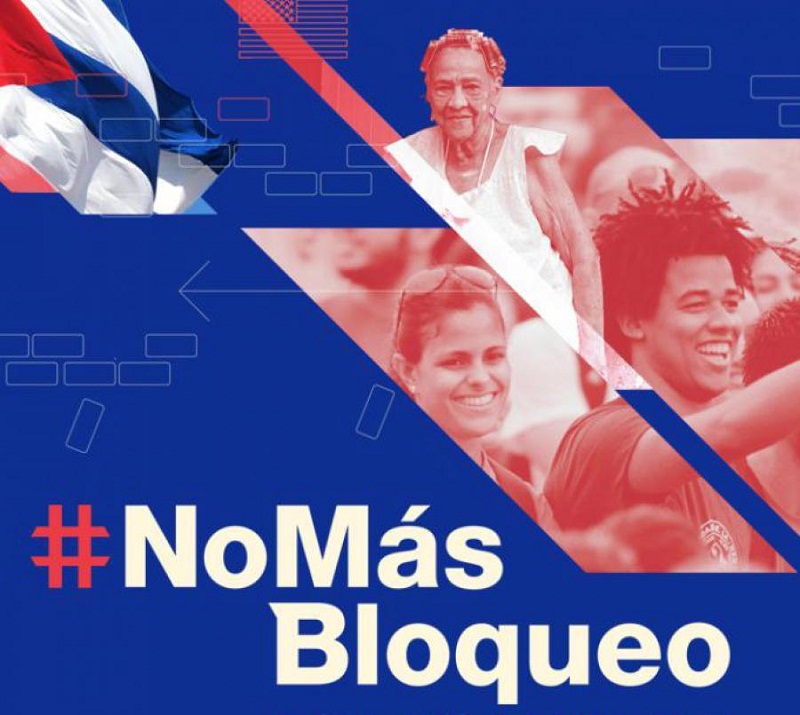 There are many governments and peoples from all over the world that reiterate their vote against the U.S. economic blockade at the United Nation General Assembly which has ruled its end every single year since 1992.

On November 1st, it will be subject to vote the Cuba project of resolution against that U.S. policy again, which demands its lift.

By Angélica Paredes

Radio Rebelde. 23 # 258 % L y M. Vedado. Plaza de la Revolucion Havana City, Cuba CP. 10400. Principal Editor: Pablo Rafael Fuentes de la Torre. Webmaster: Mabel Peña Styo. Journalist: Liannis Mateu Francés - Laura Barrera Jerez.Photojournalist: Sergei Montalvo Arostegui. Comunity Manager: Alejandro Rojas. Assistant: Adriana Glez Bravo. Developed by Radio Rebelde Web Team
General Director: Frank Aguiar Ponce.
Phone numbers: (53) 7 838-4365 al 68 (Cabin) (53) 7 839-2524 (Public Relations).
© Copyright Radio Rebelde, 2015