---
New Zealand Finds Fossil of Giant Penguin
2019-08-16 11:27:38 / web@radiorebelde.icrt.cu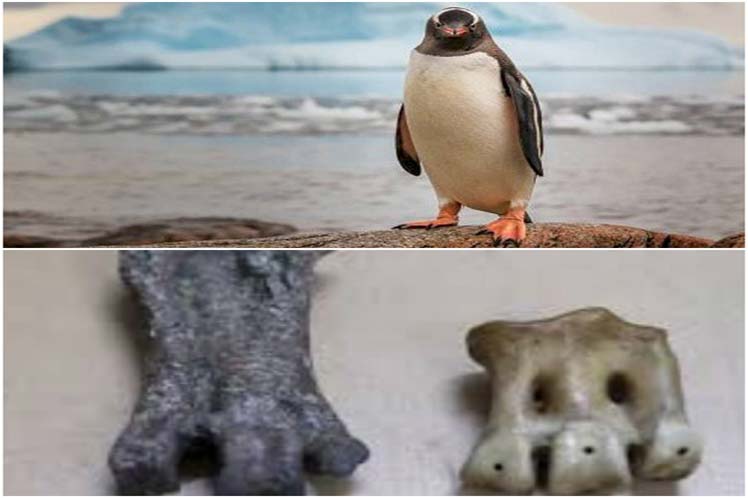 The fossil of a giant penguin which is thought to have swam in the oceans some 60 million years ago was found on New Zealand''s South Island, national scientists reported Thursday.

The extinct species, named Crossvallia waiparensis, was nearly 1.60 meters tall and weighed 80 kg, four times the weight of the current Emperor penguin.

The Canterbury Museum team of researchers discovered the remains after studying fossils of its legs and feet found in Waipara, near the city of Christchurch on South Island.

According to scientists, the seabird must have lived in the Paleocene and was one of several species of giant penguins that developed shortly after the extinction of the dinosaurs.

According to Vanessa de Pietri, a researcher at the Museum, the species Crossvallia unienwillia, found in the same area, is believed to be its closest relative.

This second discovery provides evidence that the first penguins were massive, Pietri said, adding that both species have leg bones, suggesting that their feet were more important in swimming or that standing was not as relevant yet.

(PL)

Radio Rebelde. 23 # 258 % L y M. Vedado. Plaza de la Revolucion Havana City, Cuba CP. 10400. Principal Editor: Alejandro Rojas Espinosa. Webmaster: Mabel Peña Styo. Journalist: Liannis Mateu Francés - Yaicelín Palma TejasPhotojournalist: Sergei Montalvo Arostegui. Assistant: Adriana Glez Bravo. Developed by Radio Rebelde Web Team
General Director: Frank Aguiar Ponce.
Phone numbers: (53) 7 838-4365 al 68 (Cabin) (53) 7 839-2524 (Public Relations).
© Copyright Radio Rebelde, 2015