---
Official from the World Esperanto Association Visits Cuba
2010.04.15 - 17:40:34 / web@radiorebelde.icrt.cu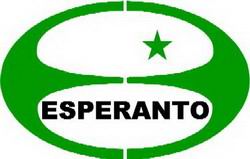 HAVANA, Cuba. - The permanent secretary of the Conference of the World Esperanto Association, Clay Magalhaes, is in Cuba to supervise preparations for the 95th World Esperanto Congress scheduled for July 17-24 in Havana with the participation of Esperanto speakers from 60 countries.
During his visit, the official will also check preparations for the 43rd International Conference of Esperanto Teachers and the 66th Youth Congress of Esperanto, which are both sponsored by the Cuban Ministry of Culture and the Cuban Esperanto Association (KEA).
Esperanto is the most widely spoken constructed international auxiliary language. It was created in 1887 by Polish Luis Lazaro Zamenhof.
His goal was to create an easy to learn and politically neutral language that would serve as a universal second language to foster peace and international understanding.
Esperanto has between 100,000 and two million speakers in about 115 countries, and approximately one thousand native speakers who learned Esperanto as one of their native languages from their parents. Although no country has adopted the language officially, Esperanto was officially recognized by UNESCO in 1954.
The Cuban Esperanto Association was created on June 16, 1979, and it has been affiliated to the World Esperanto Association since 1983.
Cuba hosted the 75th World Esperanto Congress in 1990 and the Sixth Pan American Esperanto Congress in 2004.

(ACN)

Radio Rebelde. 23 # 258 % L y M. Vedado. Plaza de la Revolucion Havana City, Cuba CP. 10400. Principal Editor: Alejandro Rojas Espinosa. Webmaster: Mabel Peña Styo. Journalist: Liannis Mateu Francés - Yaicelín Palma TejasPhotojournalist: Sergei Montalvo Arostegui. Assistant: Adriana Glez Bravo. Developed by Radio Rebelde Web Team
General Director: Frank Aguiar Ponce.
Phone numbers: (53) 7 838-4365 al 68 (Cabin) (53) 7 839-2524 (Public Relations).
© Copyright Radio Rebelde, 2015