---
Our independence war was filmed like that
2018-01-19 09:21:21 / web@radiorebelde.icrt.cu / Translated by: Aylen Lesmes Bonachea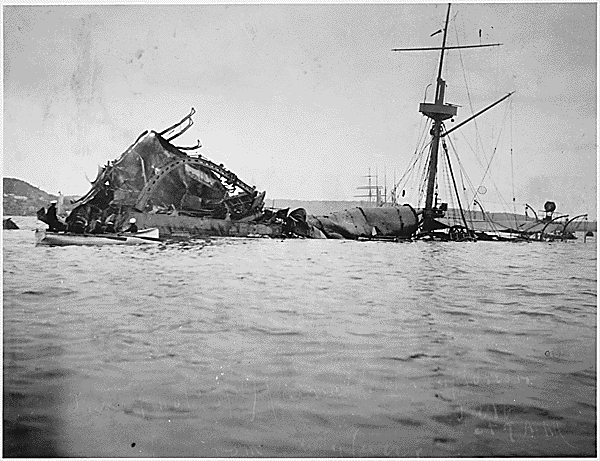 Havana, Cuba-. As a consequence of the Maine battleship's explosion that was sunken in the Havana bay, the American army entered in that conflict. It was the great pretext for taking our total sovereignty away.

On February 1968 the Edison firm filmed "Burial of the Maine victorious", in the town hall of the present capital where the mortal remains of the victims of that so sad fact were kept.

Between that year and the following, this film company shot several shorts, some of them live, but others were reconstructed, nothing faithful to reality...

Among those materials, it is known the existence of the following: "Wreck of the Battleship" and "Cuban refugees waiting for rations". The first one showed the hull of the battleship and the second one illustrated the shameful distribution of food to the refugees of Weyler's reconcentration, farmers who were taken away from their lands to the cities, with the purpose of avoiding their help to the liberating army.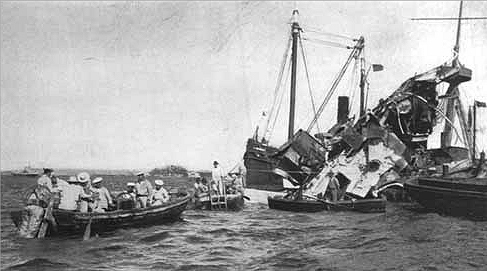 Another of the short stories is named "Fighting with our boys", this time with Vitagraph Company, showing the San Juan Hill located in Santiago de Cuba. The American correspondents Blackton and Smith taking advantage of tampering and pictures taken from the newspapers in New York made their own version of the "Navy combat of Santiago de Cuba" and they present it as if it were have been filmed in the field.

The Maine's blowing up impressed none other than George Meliés, who decided to rebuild the scenes.
An American troops' parade is filmed in Havana by Casa Edison, celebrating "their" triumph.

The same team rebuilt some skirmishes of the so-called Spanish-Cuban-American war.
This time I do not make final comments.

By: Gladys Ramos Leal

Radio Rebelde. 23 # 258 % L y M. Vedado. Plaza de la Revolucion Havana City, Cuba CP. 10400. Principal Editor: Pablo Rafael Fuentes de la Torre. Webmaster: Mabel Peña Styo. Journalist: Liannis Mateu Francés - Laura Barrera Jerez.Photojournalist: Sergei Montalvo Arostegui. Comunity Manager: Alejandro Rojas. Assistant: Adriana Glez Bravo. Developed by Radio Rebelde Web Team
General Director: Frank Aguiar Ponce.
Phone numbers: (53) 7 838-4365 al 68 (Cabin) (53) 7 839-2524 (Public Relations).
© Copyright Radio Rebelde, 2015