---
Over 49,200 venezuelan patients treated by Miracle Mission
2019-07-11 08:48:47 / web@radiorebelde.icrt.cu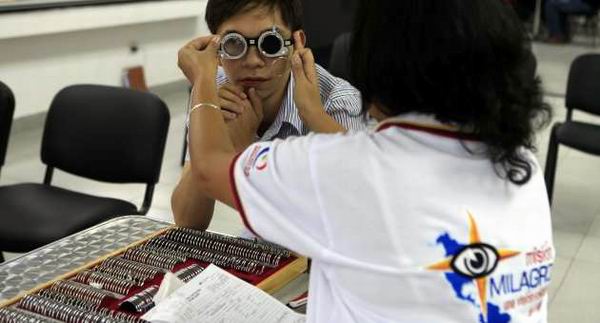 The Cuban-Venezuelan project Miracle Mission has treated more than 49,200 patients in the South American nation, said Adith Leon, Director of Surgical Medical Assistance.

In an interview with the radio program Salud Soberana, conducted by the Minister of Health, Carlos Alvarado, the official highlighted the achievements of this initiative in its 15 years, celebrated last July 8.

For his part, the Health Minister said that some 300 Venezuelans are trained in the field of electromedicine to achieve the goal of technological sovereignty based on scientific capabilities.

Patients with ophthalmologic pathologies from 39 countries have benefited from the strong program in 2005 when leaders Fidel Castro and Hugo Chavez agreed to have over six million people surgically treated over a ten-year period in what is known as the Sandino Commitment.

Miracle Mission treats low-income patients with conditions such as cataract, fleshyness, glaucoma, strabismus, retinal detachment, cornial dystrophy, advanced keratoconus, secondary ectasia, among others.

The project has benefited so far patients from Latin America, the Caribbean, Africa and some European countries.

(PL)

Radio Rebelde. 23 # 258 % L y M. Vedado. Plaza de la Revolucion Havana City, Cuba CP. 10400. Principal Editor: Alejandro Rojas Espinosa. Webmaster: Mabel Peña Styo. Journalist: Liannis Mateu Francés - Yaicelín Palma TejasPhotojournalist: Sergei Montalvo Arostegui. Assistant: Adriana Glez Bravo. Developed by Radio Rebelde Web Team
General Director: Frank Aguiar Ponce.
Phone numbers: (53) 7 838-4365 al 68 (Cabin) (53) 7 839-2524 (Public Relations).
© Copyright Radio Rebelde, 2015