---
Parlatino demands suspension of blockade against Cuba and Venezuela
2020-03-27 12:46:32 / web@radiorebelde.icrt.cu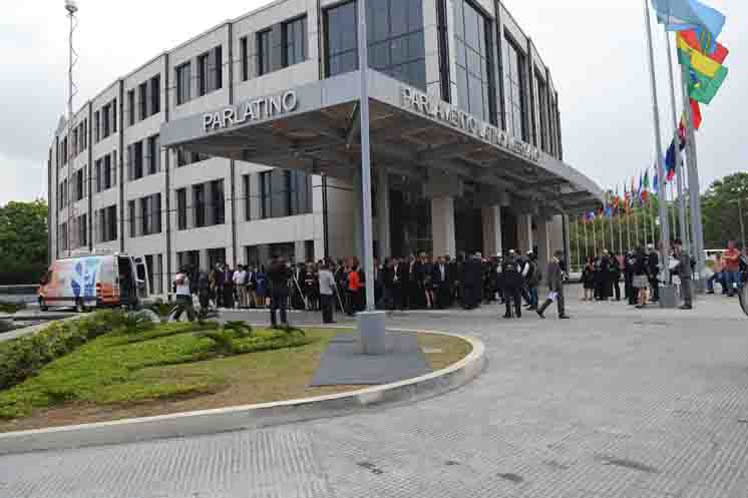 The Parlatino, Latin American Parliament, demanded the immediate suspension of trade, economic and financial blockades, such as those suffered by countries like Cuba and Venezuela.
In its statement, motivated by the current crisis caused by the pandemic of the new coronavirus causing COVID-19 and based on humanitarian law and international solidarity, the entity also demanded the "indefinite suspension of the collection of external debt" of the countries of the region, reported Prensa Latina news agency.
For this, it asked for the support of the International Monetary Fund, the World Bank Group, the Inter-American Development Bank, the Development Bank of Latin America and private creditors.
The text also pointed out that the responsible agencies must define clear regulations on external indebtedness, based on the basic principles of the sovereign debt restructuring processes, approved in 2015 by the United Nations General Assembly.
The spread of the virus, noted Parlatino, has serious effects on health systems and is affecting the world economy, financial markets, global supply chains, investments and other economic indicators, with a real risk of global recession.
The regional body reiterated that among its founding principles are "promoting the economic and social development of the Latin American community and striving to achieve full economic, political, social and cultural integration of its peoples."

(ACN)

Radio Rebelde. 23 # 258 % L y M. Vedado. Plaza de la Revolucion Havana City, Cuba CP. 10400. Principal Editor: Alejandro Rojas Espinosa. Webmaster: Mabel Peña Styo. Journalist: Liannis Mateu Francés - Yaicelín Palma TejasPhotojournalist: Sergei Montalvo Arostegui. Assistant: Adriana Glez Bravo. Developed by Radio Rebelde Web Team
General Director: Frank Aguiar Ponce.
Phone numbers: (53) 7 838-4365 al 68 (Cabin) (53) 7 839-2524 (Public Relations).
© Copyright Radio Rebelde, 2015