---
Parlatino ratifies suspension of blockades against Cuba and Venezuela
2020-04-08 13:30:49 / web@radiorebelde.icrt.cu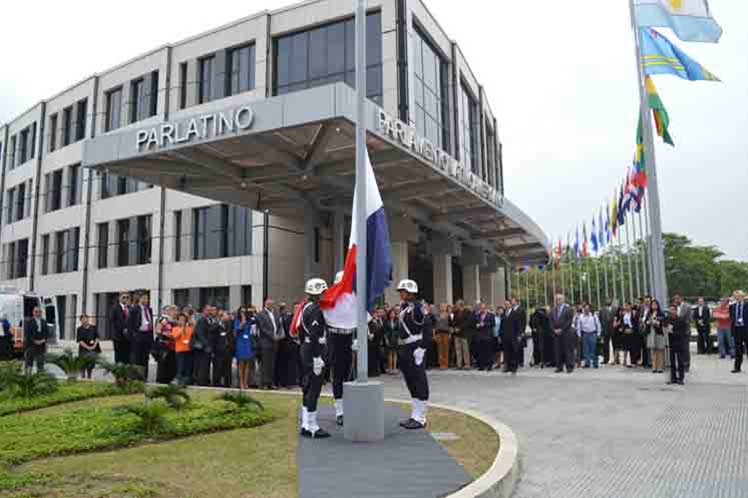 The request for immediate suspension of economic, commercial and financial sanctions and blockades such as those suffered by Cuba and Venezuela was ratified by the Latin American Parliament (Parlatino), in Panama.
"International solidarity and humanitarian law demand the immediate suspension of any type of limitation imposed on countries and communities and the transformation of those limitations into actions of mutual support," said the regional body from its permanent headquarters in the Panamanian capital.
The text highlighted that "the only way to effectively combat the pandemic of the new coronavirus is with universal fraternal action and not with the maintenance, provocation or exacerbation of conflicts, which, in the current circumstances, constitute a true crime against humanity.
In a statement for the World Health Day, Parlatino recognized "the praising action" of the World (WHO) and Pan-Am Health Organization (PAHO), International Red Cross, national health systems and other support institutions, which carry out their humanitarian work, "even risking their own lives."
It also congratulated WHO for "its 72 years of highly meritorious and beneficial institutional work for the benefit of all humanity, with total dedication and devotion and without distinction of any kind."
Parlatino is an intergovernmental body of regional, permanent and unicameral scope and was created on December 10, 1964, through the Lima Declaration and was later institutionalized on November 16, 1987, in that same city.

(ACN)

Radio Rebelde. 23 # 258 % L y M. Vedado. Plaza de la Revolucion Havana City, Cuba CP. 10400. Principal Editor: Alejandro Rojas Espinosa. Webmaster: Mabel Peña Styo. Journalist: Liannis Mateu Francés - Yaicelín Palma TejasPhotojournalist: Sergei Montalvo Arostegui. Assistant: Adriana Glez Bravo. Developed by Radio Rebelde Web Team
General Director: Frank Aguiar Ponce.
Phone numbers: (53) 7 838-4365 al 68 (Cabin) (53) 7 839-2524 (Public Relations).
© Copyright Radio Rebelde, 2015