---
Popular local Singer in Santiago de CubaPopular local Singer in Santia
2019-02-06 10:49:48 / web@radiorebelde.icrt.cu / Translated by: JC Caballero
It is precisely that CD that is under the Páfata Productions for the Abdala Productions of the Unicornio record label that was presented by Alexander Abreu himself at the Siboney studios of the Musical Editions and Recordings of Santiago de Cuba province where he was accompanied by his director Marcos Antonio Campins.

Debora Mabel Muñiz Ocaña, who is the Manager of the Abdala Productions and the composer Rodulfo Valiant, and the president of the Provintial Committee of the local Association of Writers and Artist (UNEAC) from Santiago de Cuba, were present and they also explained to the accredited Press the characteristics of that record production containing 10 dance music songs which were nominated for the Latin Granmy awards and got the local Cubadisco prize.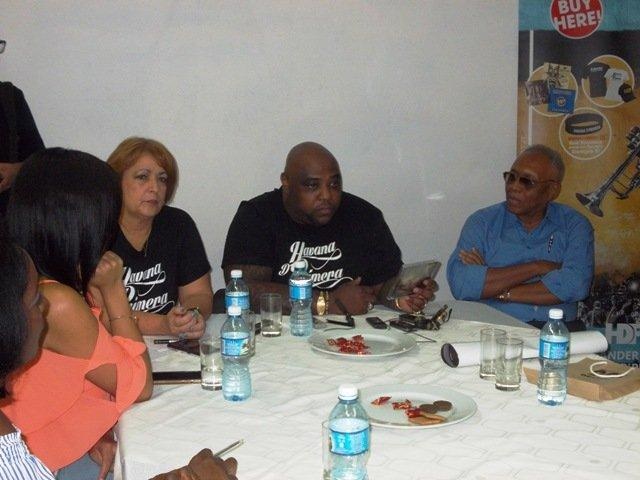 "I do show my mood and the way I Feel through the Cantor del Pueblo record because the people has given to me all the love of the world and I am from that people and I will die with it, humble of soul and heart."

Those were the words expressed by Alexander Abreu in a press conference with the journalists where he was talking about his satisfaction for returning and being in Santiago de Cuba again where there is a very demanding and experienced audience.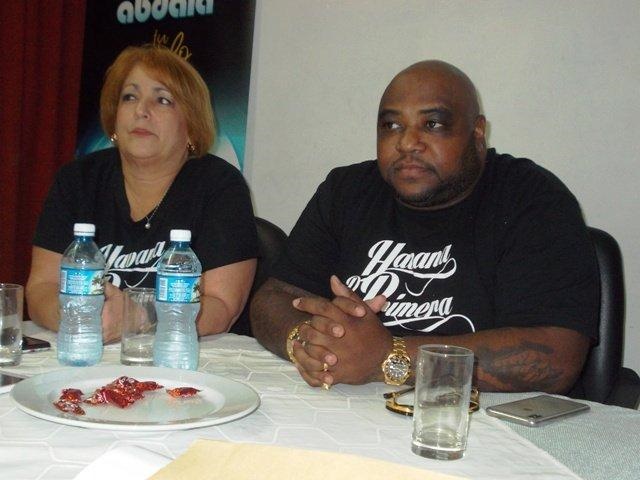 The general and musical production was carried out by Alexander Abreu himself and he specified that all the songs belonged to him, except the one entitled´La Mujer Piropo´that belonged to the musician Giraldo Piloto. He also highlighted that production had been made at the local Abdala Studios by Jorge Gabriel Benítez and Dayana and Dayana, Slide Records, Amaury Pérez Rodríguez, GM Recording Studio of the United States by Juan Mario Aracil (known as Mayito) who made a musical mixture while Carlos Álvarez, from the United States, assumed a related process.

By Sergio Martínez

Radio Rebelde. 23 # 258 % L y M. Vedado. Plaza de la Revolucion Havana City, Cuba CP. 10400. Principal Editor: Pablo Rafael Fuentes de la Torre. Webmaster: Mabel Peña Styo. Journalist: Liannis Mateu Francés - Laura Barrera Jerez.Photojournalist: Sergei Montalvo Arostegui. Comunity Manager: Alejandro Rojas. Assistant: Adriana Glez Bravo. Developed by Radio Rebelde Web Team
General Director: Frank Aguiar Ponce.
Phone numbers: (53) 7 838-4365 al 68 (Cabin) (53) 7 839-2524 (Public Relations).
© Copyright Radio Rebelde, 2015