Preliminary report about mineralogy of Viñales meteorite
2019-02-06 10:40:58 / web@radiorebelde.icrt.cu / Aylen Lesmes Bonachea
---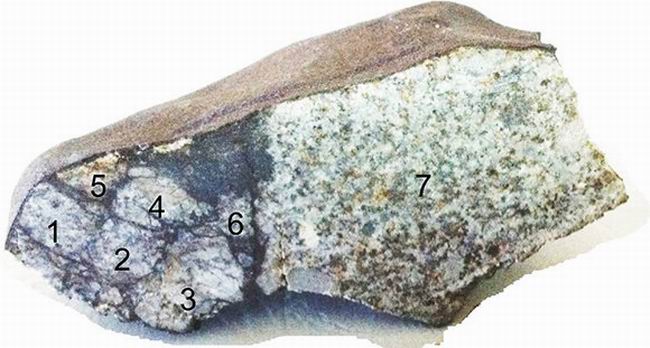 The meteorite of the past Friday February 1st that burst several kilometers high and threw a rain of rock fragments over the Viñales National Park is "Acondrito" type, the less abundant, which is distinguished from other condritos for presenting small spherical inclusions formed by minerals as Olivins and Pyroxenes.
The study of a sample with optical microscopy, allowed to determinate a series of characteristics of the meteorite, especially of a fragment that was collected in Los Jazmines hotel's surrounding area. This preliminary study was carried out with the collaboration of the petrologist Angélica Isabel Llanes Castro and the mineralogist María Santa Cruz Pacheco, from the Geology and Paleontology Institute.
The analysis of the micrometeorite collected near Los Jazmines allowed to determinate that the primary object and the pieces that arrived to the Earth are constituted by a series of fragments of different dimensions. The observations made until now allow affirming that each fragment had a peculiar story, although its general constitution is alike.
The composition of the analyzed meteorite is similar to the dunitas, rocks that forms the mantle of the Earth, but it is distinguished from them because these latest has hydrated minerals.
In its inner it is composed by more than seven fragments tightly joined among them. Each fragment is constituted by mineral grains of different sizes.
It is possible that a detailed study of the several fragments that fell in Viñales show characteristics no distinguished with a naked eye. Next step is the analysis of the minerals using microprobe and other techniques.
By: National Editorial Staff