President of Panamanian parliamentary group receives Cuban MP
2020-02-12 22:04:00 / ACN
---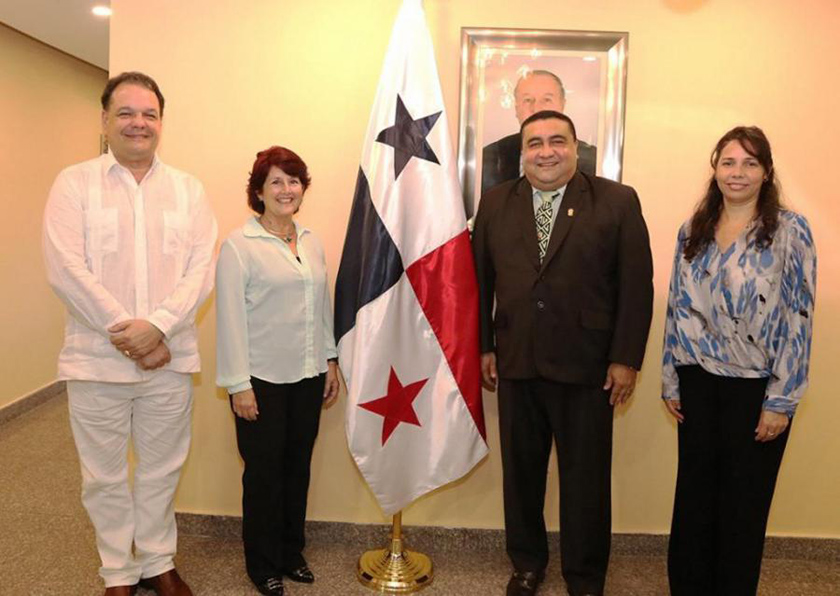 Juan Esquivel, president of the Parliamentary Group of Friendship with Cuba in the Panamanian National Assembly, received Cuban representative Enrique Aleman, member of the International Relations Committee of the National Assembly of People's Power(ANNPP by its Spanish acronym), and the Antillean ambassador to that nation, Lydia Gonzalez Navarro.
The meeting took place in the diplomatic hall Elias Castillo of the National Assembly of Panama in a cordial atmosphere where the parliamentarians exchanged about the deep and historical friendship ties between Cuban and Panamanian people, as well as between their Assemblies.
Aleman thanked the recent creation of the parliamentary group of friendship with Cuba and offered information about the work of the International Relations Committee of the ANPP and this group in the Cuban parliament.
He also reiterated the invitation extended by the President of the Commission, Yolanda Ferrer, to the members of the parliamentary group to visit Cuba soon.
The MPs identified areas of cooperation of mutual benefit such as health, education, culture and sport, which offer possibilities for joint projects between governments and can be fostered from the parliaments