---
Raul Castro: Crucial battle for sovereignty is waged in Venezuela
2017-03-06 09:27:13 / web@radiorebelde.icrt.cu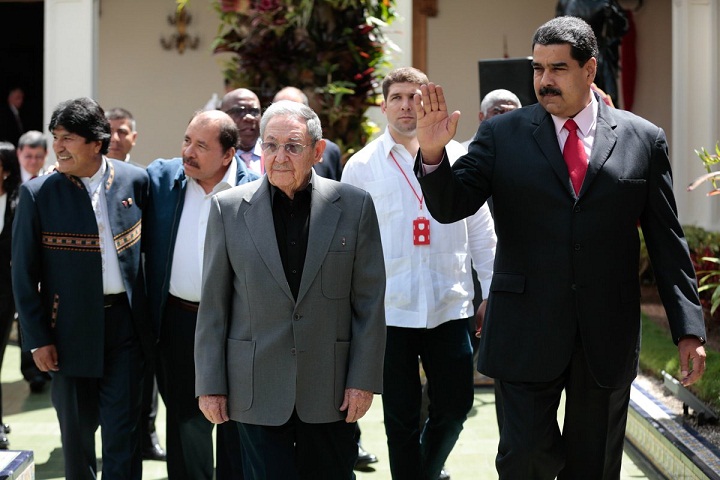 In the opening session of the Summit of the Bolivarian Alliance for the Peoples of Our Americas, ALBA, held in Caracas, Cuban President Raul Castro said that the crucial battle for sovereignty, emancipation and solidarity in Latin America and the Caribbean is being waged in Venezuela.

I´d dare say that we are in a crucial stage of history. Fidel taught us to always resort to history, to be audacious and realistic. We bet to the political will to open opportunities to trade and investment, Raul said as quoted by local media.

Speaking about Bolivarian leader Hugo Chavez, the Cuban president recalled that Chavez understood that his main task was to build a large military-civic alliance which is being headed now by President Nicolas Maduro in Venezuela.

As to the United States, Raul said that the current US agenda threatens to unleash extreme and selfish commercial protectionism which will affect Latin American foreign trade and the environmental agenda as well as thousands of migrants.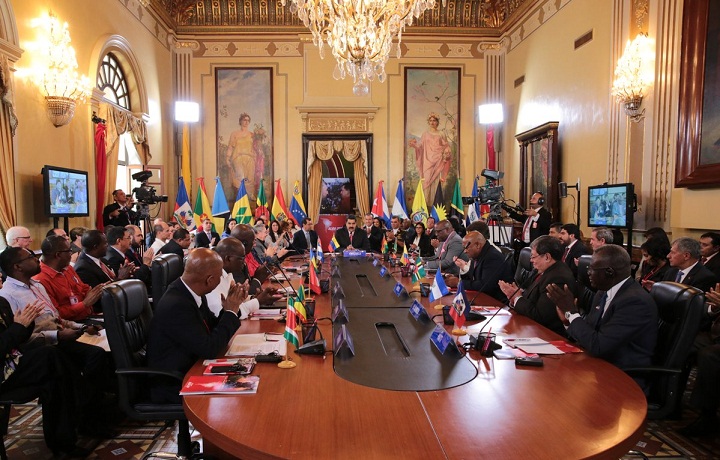 The wall that they intend to raise in the Mexican border is an expression of such irrationality, not only against that country, but against the whole region.

Poverty, migrants cannot be contained with walls, but with cooperation, understanding and peace, Raul said.

The ALBA Summit paid homage to Hugo Chavez on the fourth anniversary of his passing. The meeting was attended by 200 international guests, presidents and prime ministers.

(ACN)

Radio Rebelde. 23 # 258 % L y M. Vedado. Plaza de la Revolucion Havana City, Cuba CP. 10400. Principal Editor: Pablo Rafael Fuentes de la Torre. Webmaster: Mabel Peña Styo. Journalist: Liannis Mateu Francés - Laura Barrera Jerez.Photojournalist: Sergei Montalvo Arostegui. Comunity Manager: Alejandro Rojas. Assistant: Adriana Glez Bravo. Developed by Radio Rebelde Web Team
General Director: Frank Aguiar Ponce.
Phone numbers: (53) 7 838-4365 al 68 (Cabin) (53) 7 839-2524 (Public Relations).
© Copyright Radio Rebelde, 2015