---
Ron Santiago S.A, a new joint venture to increase global sales
2019-08-13 11:49:49 / web@radiorebelde.icrt.cu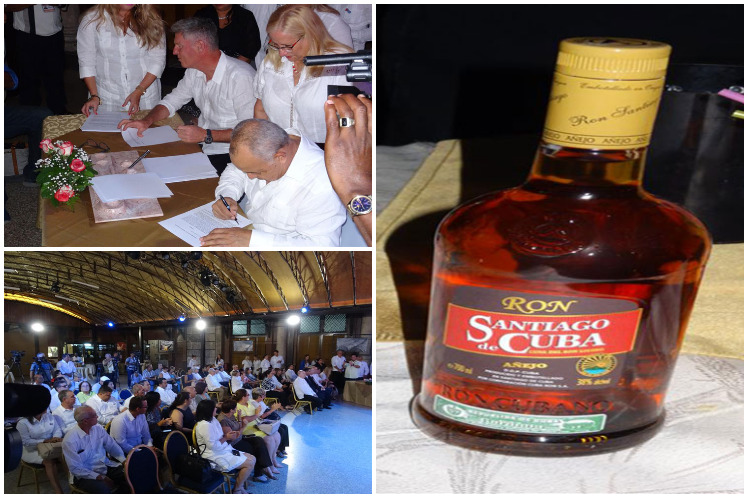 Cuban rum in the premium category currently represents around nine percent of this type of beverage in the world, so the main objective of the joint venture Ron Santiago S.A., created on Monday, is to raise that figure quite a lot, said Luca Cesarano, CEO of the entity.
We are interested," he said, "both Cuba Ron and the British firm Diageo in exploiting the opportunity to grow sales of Santiago de Cuba Rum globally because we believe in the product's ability to demonstrate its value.
The trend for consumers in Europe, one of the main markets, is to have access to good quality beverages, and such a description includes Cuban rum with a fabulous liquid and a history as important as that of the city that names it, he explained.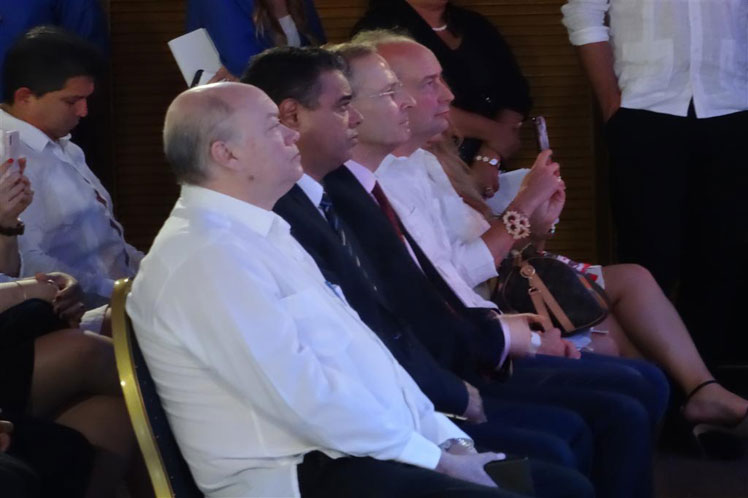 Juan Gonzalez Escalona, president of Cuba Rum Corporation, stressed that the true added value of Cuban rum is represented by the production culture accumulated over 155 years, which the rum industry promotes and encourages.
When creating a new company, in this field, the strategy of endorsing and recognizing the hard work of the producers is followed, who have a clear mission that, in a country where almost everything is imported to make a bottle of the beverage, the most important thing is the quality that they impregnate, he said.
It will continue to be promoted with future associations and new joint ventures, so that authentic recognition of what is Cuban is achieved throughout the world, added the President of Cuba Ron.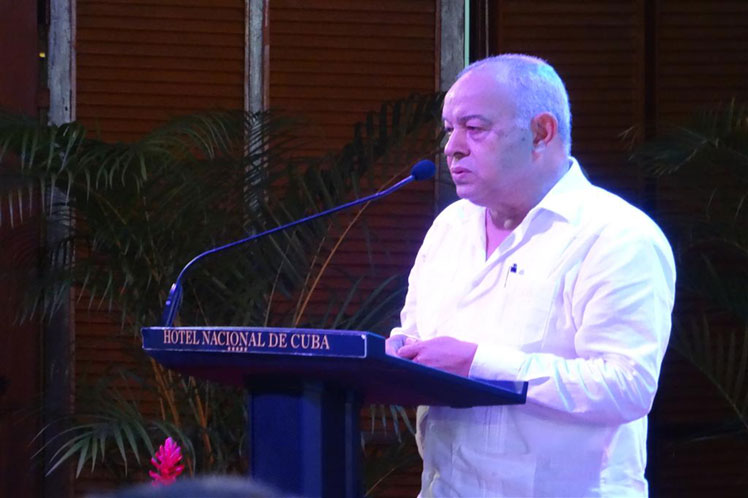 For the creation of Ron Santiago S.A., Diageo has taken the necessary precautions in order to comply with the regulations imposed by the U.S. government on the island, such as not operating with any branch of the firm in the northern country or hiring U.S. citizens.
Still, Gonzalez Escalona said that when, at some point, the restrictions cease and the U.S. market becomes available, the company will be ready to sell Santiago Rum there.
Ron Santiago S.A. is the fourth company with foreign capital in which Cuba Ron S.A., a corporation belonging to the Ministry of the Food Industry, has equal shares and the second one dedicated to the commercialization of Cuban light rum.

(ACN)

Radio Rebelde. 23 # 258 % L y M. Vedado. Plaza de la Revolucion Havana City, Cuba CP. 10400. Principal Editor: Alejandro Rojas Espinosa. Webmaster: Mabel Peña Styo. Journalist: Liannis Mateu Francés - Yaicelín Palma TejasPhotojournalist: Sergei Montalvo Arostegui. Assistant: Adriana Glez Bravo. Developed by Radio Rebelde Web Team
General Director: Frank Aguiar Ponce.
Phone numbers: (53) 7 838-4365 al 68 (Cabin) (53) 7 839-2524 (Public Relations).
© Copyright Radio Rebelde, 2015