---
Russia Denies Existence of New Military Contract with Venezuela
2019-06-17 14:00:58 / web@radiorebelde.icrt.cu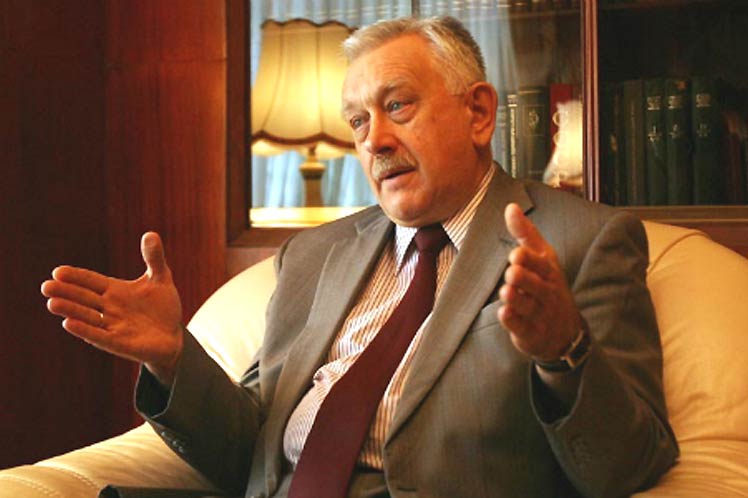 Russia has rejected on Monday US versions on a supposed new military contract between this country and Venezuela and denounced Washington intentions to create pretexts for a military escalation.

This is another invention by US National Security Adviser John Bolton, Russian ambassador to the United States Vladimir Zaemski said, quoted by the Moscow television.

Apparently, Bolton requires this to maintain the illusion that Venezuela represents an imminent threat to the United States, something that would be the fault, of course, of Russia, the diplomat said.

Zaemski recalled that Russian President Vladimir Putin recently reiterated, clearly, that no contract of military-technical cooperation with Venezuela has been signed in recent times.

Frantz Klintsevich, member of the Russian Committee on Defense and Security, described Bolton's statements as a typical conspiracy.

The Russian legislator recalled that the technical-military cooperation dates back to 2001, from the first visits carried out by then Venezuelan President Hugo Chavez. That's all, the rest is pure invention, he said.

(ACN)

Radio Rebelde. 23 # 258 % L y M. Vedado. Plaza de la Revolucion Havana City, Cuba CP. 10400. Principal Editor: Alejandro Rojas Espinosa. Webmaster: Mabel Peña Styo. Journalist: Liannis Mateu Francés - Yaicelín Palma TejasPhotojournalist: Sergei Montalvo Arostegui. Assistant: Adriana Glez Bravo. Developed by Radio Rebelde Web Team
General Director: Frank Aguiar Ponce.
Phone numbers: (53) 7 838-4365 al 68 (Cabin) (53) 7 839-2524 (Public Relations).
© Copyright Radio Rebelde, 2015