---
Russia is Ready to Extend Humanitarian Pause in Aleppo
2016-11-12 10:45:35 / web@radiorebelde.icrt.cu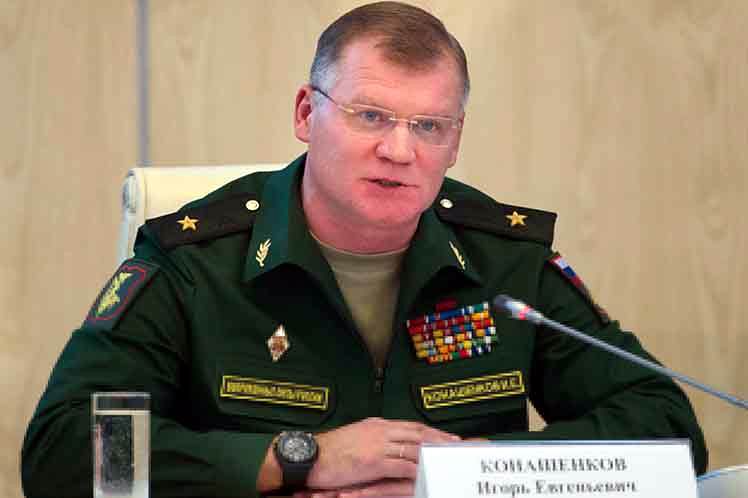 The Russian Defense Ministry (MinDef) announced today its willingness to extend a humanitarian pause in the Syrian city of Aleppo, if the UN supplies food and evacuates wounded and sick from the city''s eastern part.

The humanitarian mission of the United Nations in Aleppo must ensure the arrival of aid to civilians in the eastern part of the city and the evacuation of the wounded and the sick, said the spokesman of the MinDef, Major General Igor Konashenkov.

The spokesman said that the experience of other humanitarian pauses, during which the Russian and Syrian aviation cease their operations, was that UN failed to secure an agreement with the armed groups.

In all previous attempts, the trucks loaded with humanitarian aid of any kind ended under fire by the terrorists upon approaching the corridors enabled to this end, he recalled.

In addition, the roads and access ways leading to the eastern area of Aleppo have been mined by the extremists, almost all of whom are members of Jabhat Fath As Sham, formerly Al-Nusra, the Syrian branch of Al-Qaeda.

For this reason, the MinDef will be ready for a new pause, when the UN humanitarian mission officially confirms that it guarantees supplying aid and evacuating the wounded and sick from eastern Aleppo, reiterated Konashenkov.

Since October 17th, the Russian and the Syrian military commands coordinate stops in their aerial operations against the terrorist groups in Aleppo to allow the exit of civilians and surrendering irregulars.

This week, Konashenkov reported that in most cases, the pauses, repeatedly made at the request of the UN, are used by terrorists to arm themselves and regroup in order to launch new offensives.

(PL)

Radio Rebelde. 23 # 258 % L y M. Vedado. Plaza de la Revolucion Havana City, Cuba CP. 10400. Principal Editor: Pablo Rafael Fuentes de la Torre. Webmaster: Mabel Peña Styo. Journalist: Liannis Mateu Francés - Laura Barrera Jerez.Photojournalist: Sergei Montalvo Arostegui. Comunity Manager: Alejandro Rojas. Assistant: Adriana Glez Bravo. Developed by Radio Rebelde Web Team
General Director: Frank Aguiar Ponce.
Phone numbers: (53) 7 838-4365 al 68 (Cabin) (53) 7 839-2524 (Public Relations).
© Copyright Radio Rebelde, 2015