---
Russian Language Chair to be opened at the University of Havana
2017-05-23 12:13:31 / web@radiorebelde.icrt.cu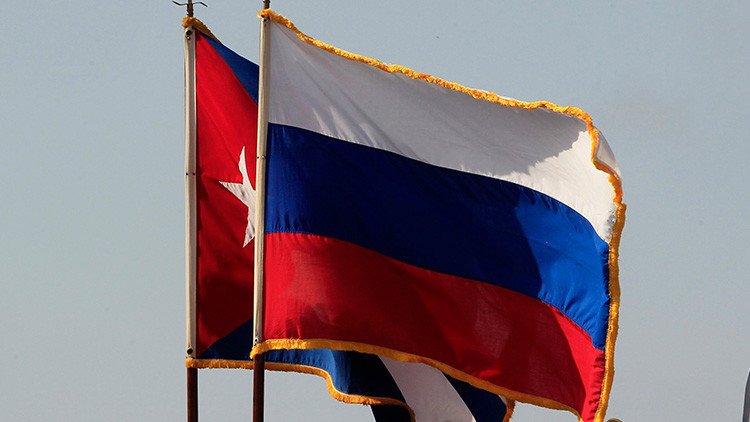 In order to promote cultural exchange between Cuba and Russia, a Russian Language Chair of the Pushkin Institute was inaugurated at the Faculty of Foreign Languages of the University of Havana (UH).

Margarita Rusetskaya, rector of the Pushkin Institute, and Gustavo Cobreiro, UH rector, cut off the traditional red ribbon, in the presence of José Ramón Saborido, Cuba´s minister of higher education, along with officials and diplomats accredited in Cuba.

Rusetskaya emphasized that this is a result of bilateral ties in the area of education, strengthened by the visit in 2016 of Miguel Diaz-Canel, Cuba´s First VP, to the center she directs.

She commented that Cuban teachers have been trained since last year, and this is one of the first steps for teaching Russian culture in the Caribbean country, in order to rescue that language in all levels of education, especially in primary and secondary schools.

The official mentioned that a large number of children learn Spanish in her nation, and the creation of this Chair is a "magnificent opportunity for cooperation, both in children's and youth programs, as well as in economic and humanitarian plans and also in other areas".

Meanwhile, Saborido stated that the 3rd Cuba-Russia Meeting of Rectors will take place today, and the inauguration of this Chair is a good precedent for that event.

The opening ceremony of the Chair was also attended by Natalia Pochinok, rector of the Russian State Social University; Mikhail L. Kamynin, ambassador of that nation in Cuba, as well as professors, students and professionals of education of the UH.

(ACN)

Radio Rebelde. 23 # 258 % L y M. Vedado. Plaza de la Revolucion Havana City, Cuba CP. 10400. Webmaster: Yirian García de la Torre. Journalist: Liannis Mateu Francés - Malvy Souto López - Ruth Soto Falcón. Photojournalist: Abel Rojas Barallobre. Programmer: Mabel Peña Soutuyo.
Developed by Radio Rebelde Web Team
General Director: Sofía Mabel Manso Delgado.
Phone numbers: (53) 7 838-4365 al 68 (Cabin) (53) 7 839-2524 (Public Relations).
© Copyright Radio Rebelde, 2015