---
Sao Paulo Forum will honor Fidel Castro
2018-06-24 13:30:34 / web@radiorebelde.icrt.cu / Translated by: Aylen Lesmes Bonachea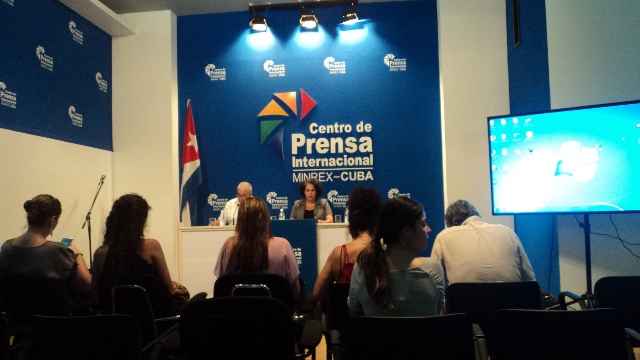 Cuba will be the venue of the XXIV Annual Encounter of the Sao Paulo Forum, which will take place in Havana from the next July 15th to 17, and in this opportunity it will be dedicated to the historical leader of the Cuban Revolution, in order to pay tribute to him and highlighting his decisive contributions for the Latin American and Caribbean unity and integration.

It was informed in a conference with the national and foreign press accredited in the Greatest of the Antilles that was celebrated in the International Press Center located in the popular Vedado of the capital.

Monica Valenci, the executive secretary of the Sao Paulo Forum and the international secretary of the Workers Party of Brazil, highlighted in a video showed to the attendants due to the occasion, that in the debates there will be a meeting among women, youths, parliamentarians and about several topics of the culture.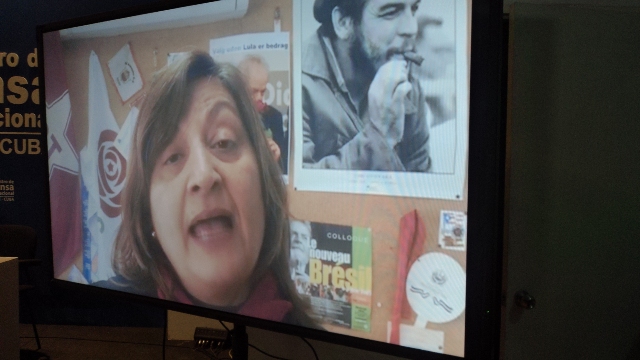 In the other hand Idalmis Brot Beltrán the functionary of the Central Committee of the Communist Party of Cuba (PCC) explained the details of a schedule full of actions and activities during each one of the work sessions, appointment which is produced when coinciding with the Anniversaries 150 of the beginning of the fights for the true Independence of Cuba and the 65 of the Assault on the Moncada Barracks.

It was added by the party functionary that in this occasion a wider space will be opened so that not only the 112 parties members of the Forum could participate and invitations will be taken to others from Europe, Asia, Africa and the Middle Este, with the aim of finding common actions directed to reach true conquests for the good and the justice in the humanity.

This is the second chance that a meeting about the cardinal topics tackled in the Sao Paulo Forum is produced in Cuba, since previously one took place in July of 1993, in which Fidel denounced many of the injustices which are produced in this world, the huge inequality between rich and poor persons, so like the damage that is caused to the environment, nowadays which is reflected in the extremes of the climate change in the planet.

By: José Cabrera Peinado


Radio Rebelde. 23 # 258 % L y M. Vedado. Plaza de la Revolucion Havana City, Cuba CP. 10400. Principal Editor: Pablo Rafael Fuentes de la Torre. Webmaster: Mabel Peña Styo. Journalist: Liannis Mateu Francés - Laura Barrera Jerez.Photojournalist: Sergei Montalvo Arostegui. Comunity Manager: Alejandro Rojas. Assistant: Adriana Glez Bravo. Developed by Radio Rebelde Web Team
General Director: Frank Aguiar Ponce.
Phone numbers: (53) 7 838-4365 al 68 (Cabin) (53) 7 839-2524 (Public Relations).
© Copyright Radio Rebelde, 2015