Saving lives is the priority, Cuban FM affirms
2020-05-21 15:48:33 / ACN
---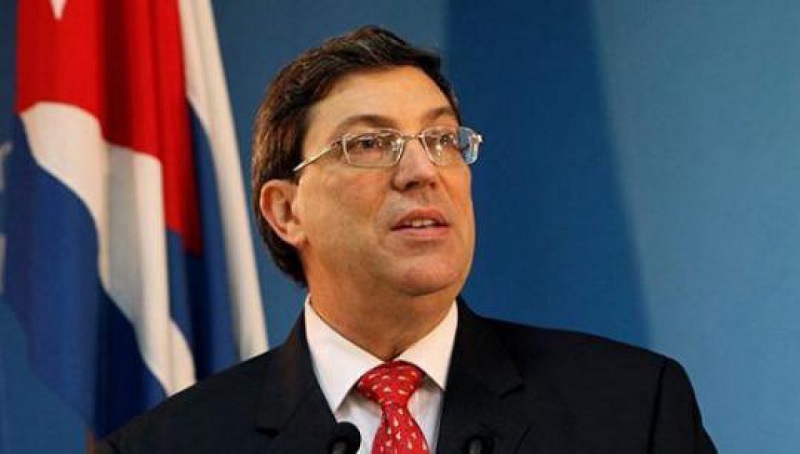 Cuban foreign minister Bruno Rodriguez Parrilla reiterated on Wednesday the importance of international solidarity to save lives in the face of the new coronavirus, which has already caused 4,766,468 confirmed cases worldwide.
On Twitter, Rodriguez Parrilla made a call for mutual support among people and governments, beyond the existing political and ideological differences among nations, in reference to the speech made on Wednesday by Dr. Jose Angel Portal, Cuban Minister of Health, when he addressed the meeting of Ministers of
Health of the Contact Group of the Non-Aligned Movement in response to the pandemic.
As a sign of that spirit of solidarity and cooperation, currently more than 1,200 health professionals from the Caribbean island are working in 24 nations in Africa, the Americas and Europe in the fight against COVID-19, benefiting more than 26,000 patients.
At the same time, the Cuban diplomat described as a lie the message of the U.S. Secretary of State Mike Pompeo, about the celebration in Cuba of the May 20 events when the neocolonial Republic was established in the Caribbean country.
The head of Cuban diplomacy said that Cubans do not commemorate this date, which is only remembered by the anti-Cuban groups which, from South Florida and with the broad support of the White House, still maintain annexationist interests and domination over Cuba.
In his message, Pompeo calls for unity and a prosperous future for the families, a premise totally opposed to the hostile policy of the White House against Havana, which was tightened with the activation of Title III of the Helms-Burton Act last year, as well as the constant bans on tourist and academic exchange between the two people.