---
Science and communications in contribution to the development of Cuba
2019-02-26 09:57:40 / web@radiorebelde.icrt.cu / Translated by: Aylen Lesmes Bonachea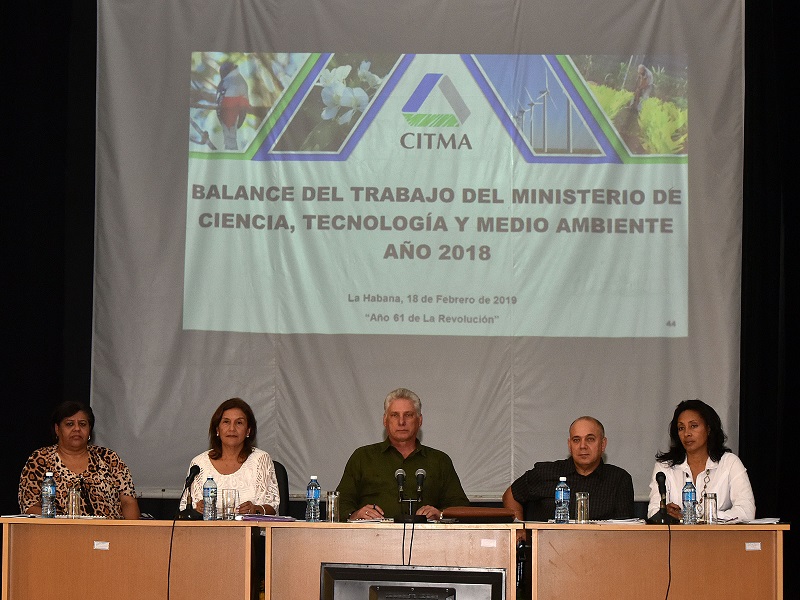 "The most integral approach that we can make to any of the problem we have to face, is the one of sustainable development, because it integrates economy, society and environment", it was highlighted by the Cuban President Miguel Díaz-Canel Bermúdez when closing the work balance of the Ministry of Science, Technology and Environment.
He pointed out "that approach includes all the knowledge, social science, technologies, it makes economic evaluations and gives social impacts, but we do not still know how to work totally with this approach".
The president assured that he trust in the system of sciences in the country, in its capacities and potentialities. In this sense, he called to eliminate obstacles and the bureaucracy that also exist in this sector; he urged to strength the alliances with the universities and to manage the formation of human resources.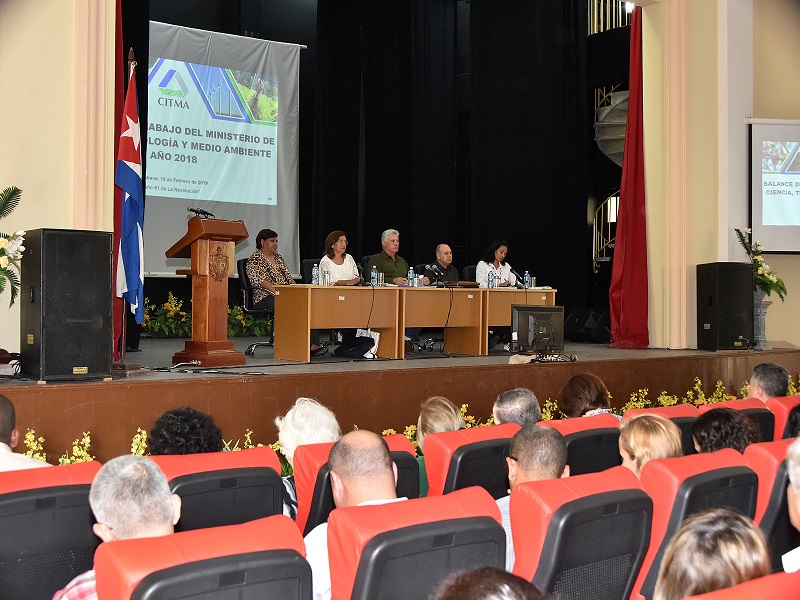 Díaz-Canel insisted in the importance of this organism which contributes so much to the economic and social development of the country.
As part of a work strategy aimed to the interchange with the directors of the different institutions and entities of the organisms of the state central administration, the Cuban president participated besides in the annual balance of the Ministry of Communications, which also evaluated the work developed during 2018.
Both meetings not only checked the results reached during the past year, they visualized the problems that exist nowadays in both sectors and defined the work projections for 2019.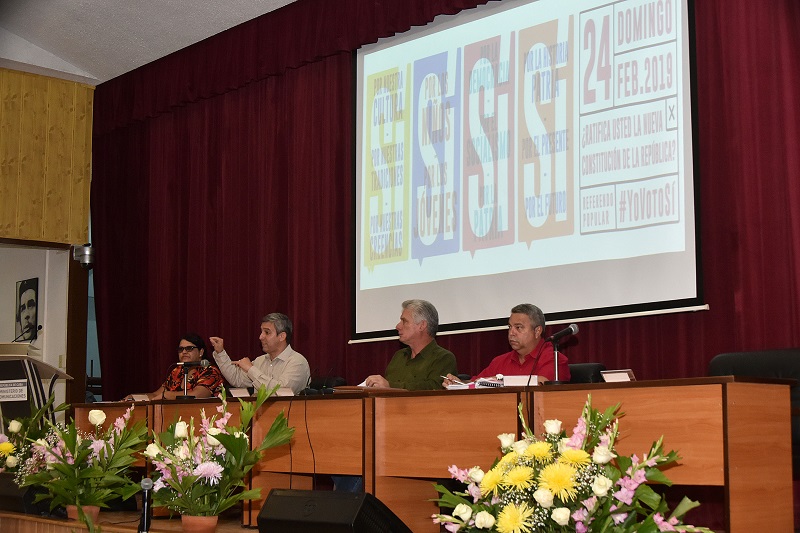 In the case of the Ministry of Communications this is a strategic and prioritized sector for the economy and the social development of the country, for which the computerization of the society will continue being an essential topic for the Cuban government.

This concept was ratified in an enriching and self-critic debate. The opinions pointed to the affirmation that financial limitations are not always the cause of the problems, because sometimes the mistakes happen due to obstacles that have to be eliminated.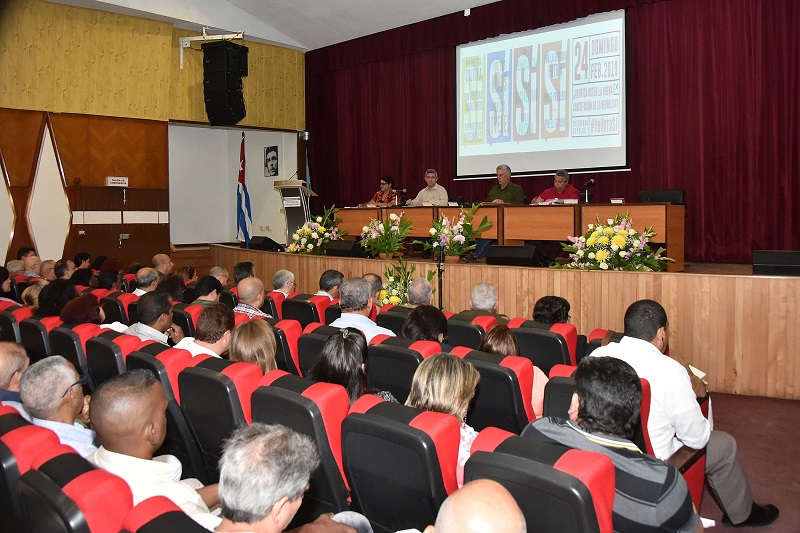 Connectivity, mobile telephony, exportations, infrastructure were some of the topics exposed in the debate.
In his intervention the president Miguel Díaz-Canel Bermúdez recognized the effort of directors and workers of the communication sector and he pointed out that in all that be done in matter of computerization always quality has to be present because to improve the life quality of the people, it will be the permanent priority of this sector.

By: Angélica Paredes López

Radio Rebelde. 23 # 258 % L y M. Vedado. Plaza de la Revolucion Havana City, Cuba CP. 10400. Principal Editor: Alejandro Rojas Espinosa. Webmaster: Mabel Peña Styo. Journalist: Liannis Mateu Francés - Yaicelín Palma TejasPhotojournalist: Sergei Montalvo Arostegui. Assistant: Adriana Glez Bravo. Developed by Radio Rebelde Web Team
General Director: Frank Aguiar Ponce.
Phone numbers: (53) 7 838-4365 al 68 (Cabin) (53) 7 839-2524 (Public Relations).
© Copyright Radio Rebelde, 2015