---
Spanish FM recognizes restoration of cultural heritage in Havana
2019-10-17 22:09:42 / web@radiorebelde.icrt.cu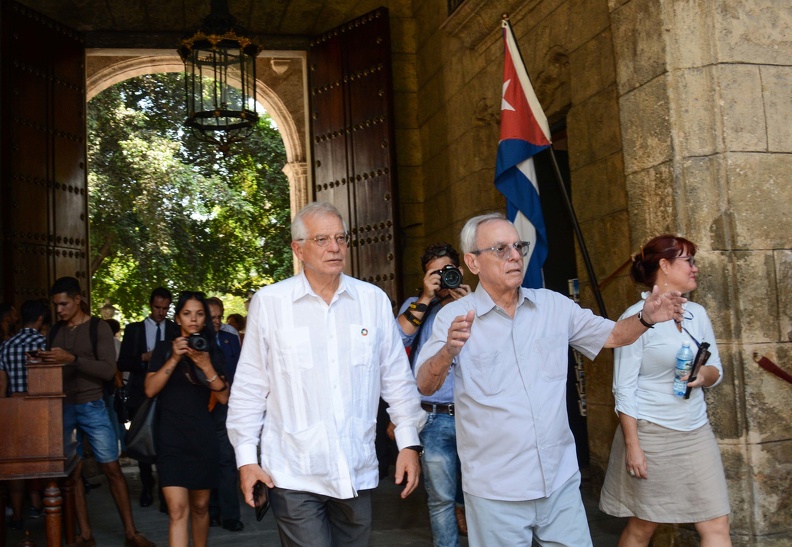 Josep Borrell Fontelles, Minister of Foreign Affairs, European Union and Cooperation of the Kingdom of Spain, thanked today Eusebio Leal Spengler, Historian of Havana, for the huge work of recovery of the patrimony of the Villa de San Cristobal in Havana.
During the tour that both personalities made to emblematic sites of Old Havana, the visitor assured the satisfaction of meeting again with Leal, whom he called the unquestionable author of the recovery work.
The head of the Spanish diplomacy took advantage of the meeting to send a message to King Felipe VI and Queen Letizia, to announce that they are awaited in Havana and that the city is almost ready to welcome them.
As part of statements to the press, he thanked all the authorities for their welcome and said that the necessary high-level political consultations had been held before the King's visit, scheduled for November, coinciding with the celebration of the 500th anniversary of the foundation of the San Cristobal de La Habana.
The visitor, guided by Leal Spengler, toured El Palacio del Segundo Cabo, a center benefited from the collaboration of Europe and which, contributes to spreading cultural relations between Cuba and Europe.
As part of the official visit to Cuba, Borrell Fontelles was received on Wednesday by the President of the Republic, Miguel Diaz-Canel Bermudez, to discuss the positive relations between the Kingdom of Spain and Cuba. He also held an exchange with the Minister of Foreign Affairs, Bruno Rodriguez Parrilla, wherein both expressed the will to continue working to strengthen the bilateral ties.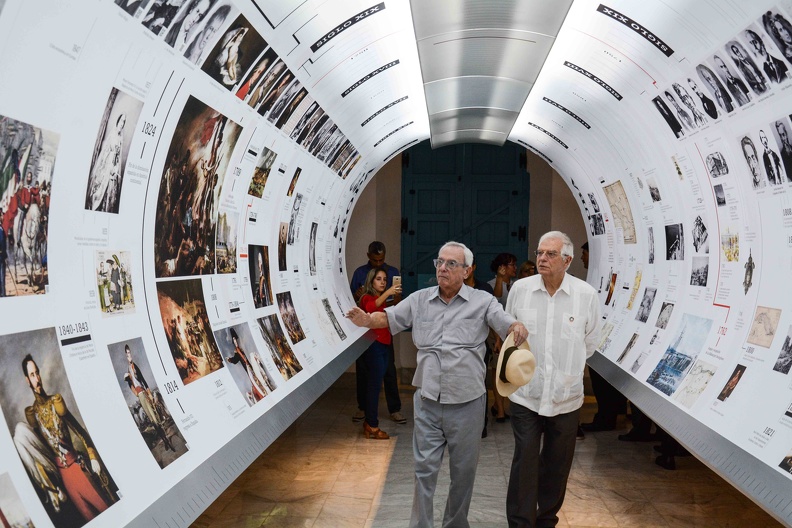 (ACN)

Radio Rebelde. 23 # 258 % L y M. Vedado. Plaza de la Revolucion Havana City, Cuba CP. 10400. Principal Editor: Alejandro Rojas Espinosa. Webmaster: Mabel Peña Styo. Journalist: Liannis Mateu Francés - Yaicelín Palma TejasPhotojournalist: Sergei Montalvo Arostegui. Assistant: Adriana Glez Bravo. Developed by Radio Rebelde Web Team
General Director: Frank Aguiar Ponce.
Phone numbers: (53) 7 838-4365 al 68 (Cabin) (53) 7 839-2524 (Public Relations).
© Copyright Radio Rebelde, 2015