---
Summer is enjoyed with the Festival Rhythm in Cienfuegos.
2017-08-09 09:52:26 / web@radiorebelde.icrt.cu / Translated by: Aylen Lesmes Bonachea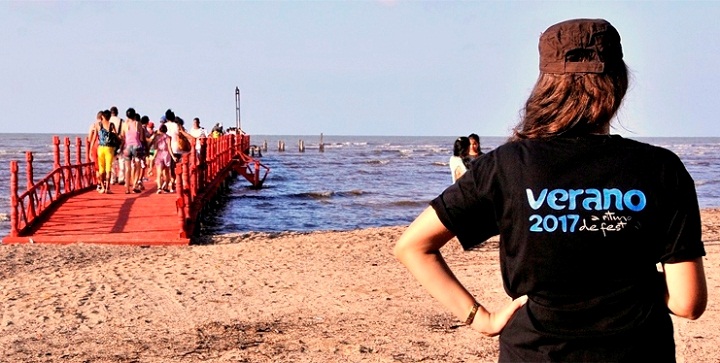 The summer stage takes place with alternatives which are enjoyed by the people in the communities and institutions from Cienfuegos. It is a socio cultural communitarian work that is devoted to the 19th World Festival of the Youth and the Students that will be realized in Sochi, Russia.
In the neighborhoods it can be seen sport's options for the use of the free time, it happens like that in areas of Playa Alegre Park, here in the Pearl of the South. Children, youths and adults prefer the lively place every day of the week.
"Here we meet and we have table games such as domino, parcheesi, checkers, also the pre-sports volleyball, mini-football, basketball. Children come and enjoy themselves; they practice sports and pass an entertained time" it comments the Physical Culture Graduate José Pedro Avilés Ojeda, from the Sport Department.
One of the little boys declared in a joyful way "I enjoy myself playing the different sports with my little friends from here in Playa Alegre. I am Juampe"
The promoters and art instructors develop activities with the José Martí Brigade which is on tour at the rural and coastal settlements, according to Arley Jorge Santana, Sub-director of Programming at the Cienfuegos' Direction of Culture.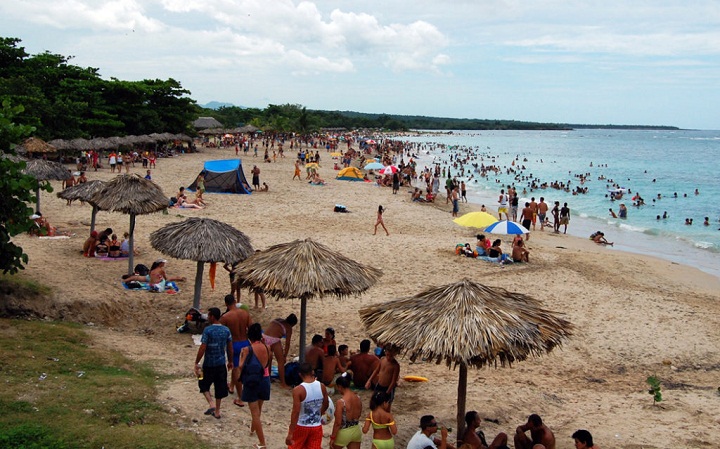 "It is added the Provincial Center of the Book with extensions of sale, he assures, where we join for the everyone's enjoy when they took the culture to secluded places".
An original idea of historical travels in the summer is the Route through the history from the Cienfuegos' Municipal Culture joined to the project El Padre de las Casas.
Arley says that "we send a bus to the remote communities and the Cultural Promoter wait us with children, youths, settlers and they come to Cienfuegos. They learn about the history of the Martí Park, the Provincial Museum, the Native House of the Girald Sisters and they end the journey at the Amanecer Feliz Amusement Park or at the Pioneers Palace Sueños de Juventud, where the clubs of Aunt Rosa and Belquida are in session; both supported by the Direction of Culture and are an excellent proposal.
The creative work of the cultural promoter is added, with the own initiatives of the neighborhood and the delegates because summer is designed like this in each place, in each beach of the Cienfuegos' territory.
Happiness and fresh that will be extended with the Carnival Cienfuegos 2017, the biggest party of popular roots, which will take place from August 9th to 13th, with many alternatives and options for the people's enjoyment and it will cover the seven most distant neighborhoods from the city.
By: Mireya Ojeda Cabrera


Radio Rebelde. 23 # 258 % L y M. Vedado. Plaza de la Revolucion Havana City, Cuba CP. 10400. Principal Editor: Pablo Rafael Fuentes de la Torre. Webmaster: Mabel Peña Styo. Journalist: Liannis Mateu Francés - Laura Barrera Jerez.Photojournalist: Sergei Montalvo Arostegui. Comunity Manager: Alejandro Rojas. Assistant: Adriana Glez Bravo. Developed by Radio Rebelde Web Team
General Director: Frank Aguiar Ponce.
Phone numbers: (53) 7 838-4365 al 68 (Cabin) (53) 7 839-2524 (Public Relations).
© Copyright Radio Rebelde, 2015