---
The Great Musician Joseíto Fernández
2017-09-15 10:56:48 / web@radiorebelde.icrt.cu / Translated by: JC Caballero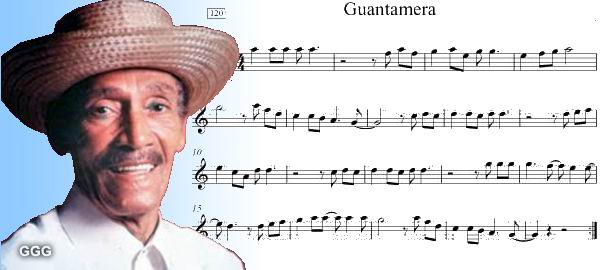 The song entitled ´Guajira Guantanamera´ is abundantly obvious the identifying musical label and the main work of the musical creation by the Cuban musician José Fernández Díaz, known as Joseito, who was renown by its nation as El Rey de la Melodía (The King of Melody, literally).

From the local Los Sitios neighborhood from the capital city, Joseito was a true man of the people. He was a shoemaker and a newspaper vendor who was always featured by the honesty and humility by being his higher proud to walk along the streets of Havana city and getting the warm acceptance from those ones who were then greeting him and said to him: That is Joseito, the King of the Guantanamera.

As a real Cuban, Joseíto Fernández composed and sang some local musical genre such as Sons, Guaracha, Guajira, Bolero sons, including the related songs entitled ´Mi chocita´, ´Chapear el monte´, ´En mi jardín´, ´Elige tú que canto yo´, ´Amor de madre´, ´Demuestrame tú, ´Así son´, boncó´, also sang some street cry and he became one of the most representative figures of the local danzonete musical genre.
Even though he has some really significant musical compositions, the one entitled´la Guajira Guantanamera´ is the most famous one and perhaps the much better known Cuban musical work. There have been almost 200 versions made by prestigious singers and instrumentalists such as Démis Roussos, Paul Mouriat, Richard Clayderman, Libertad Lamarque, José Feliciano and Benny Moré, respectively.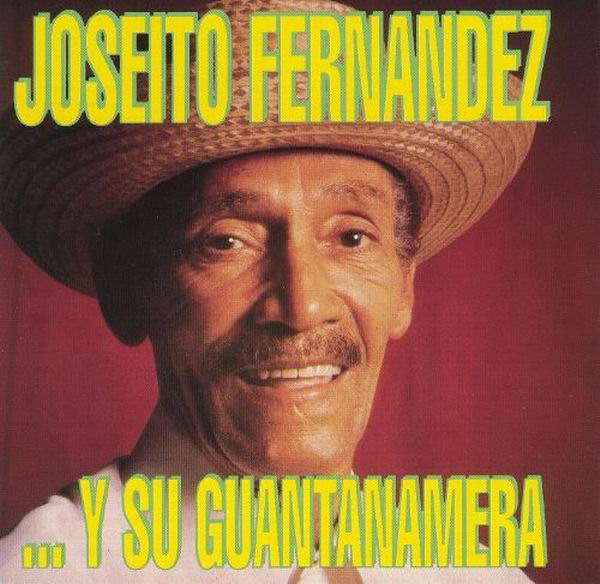 Joseíto Fernández composed´La Guantanamera´ in 1928 and it is not until a decade later that song became famous when it was included as the farewell ceremony of Alejandro Riveiro´s orchestra in which Joseíto Fernández sang while the musical band played it and he used to improvise some local Décimas (musical lyrics) in each presentation.

Since 1963, the Guantanamera song began to achieve a significant connotation at an international level after having been sung by the Amrican trovador, Pete Seeger in a concert carried out in June at the Carnegie Hall Theater from New York, including some of the ´ Versos Sencillos´ (versos) by the National Hero José Martí.

Joseíto Fernández excelled by his simplicity and the respectful treatment to all people who were working with him. Moreover, his last Décima was created by him on October 11 th, 1979 before dying in Havana city.

At present, the ´ Guantanamera song´ identifies Cuba and it has spread throughout the world. However, it belongs to us and it is part of the Cuban cultural identity and the eternal local love for the motherland.

Thank you for this valuable legacy, Joseito Fernández, the King of Melody.

By Rosa María Godoy

Radio Rebelde. 23 # 258 % L y M. Vedado. Plaza de la Revolucion Havana City, Cuba CP. 10400. Principal Editor: Pablo Rafael Fuentes de la Torre. Webmaster: Mabel Peña Styo. Journalist: Liannis Mateu Francés - Laura Barrera Jerez.Photojournalist: Sergei Montalvo Arostegui. Comunity Manager: Alejandro Rojas. Assistant: Adriana Glez Bravo. Developed by Radio Rebelde Web Team
General Director: Frank Aguiar Ponce.
Phone numbers: (53) 7 838-4365 al 68 (Cabin) (53) 7 839-2524 (Public Relations).
© Copyright Radio Rebelde, 2015