---
The Inauguration of the First Factory for Tablets and Laptops in Cuba (Photos)
2016-12-30 06:49:54 / web@radiorebelde.icrt.cu / Translated by: JC Caballero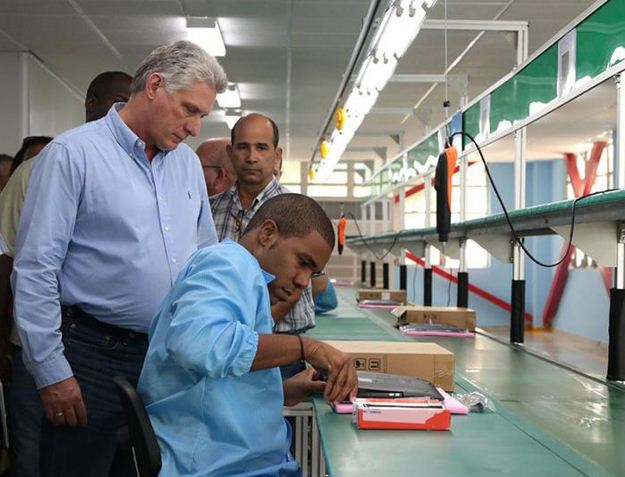 The hybrid line for the manufacturing of Tablets and mobile computers was inaugurated in Havana city recently, according to the Cuban main tv news program. The factory, which is part of the local Industrial enterprise for the Computing Sciences, Communication and Electronics, will manufacture the sixth generation equipment of the Core i3 Laptops, Celeron and Core i5 ones, respectively.

According to the local Granma daily, the local members of the Politburo of the Communist Party and the vice-president of the State Council and Ministries, Miguel Díaz Canel Bermúdez and the rector of the University of Computing Sciences, Miriam Nicado García, got to know about the beginning of the project, the characteristics of its manufacturing and the related commitment in terms of manufacturing up to 50.000 equipment and a similar quantity next year. They walked throughout the facilities of that modern factory where the related productive process is already taking place.

The productive process includes a clean room for the production of the tactile screens, an assembly line, an aging room, where the tests for the assembled products are carried out, as well as a line for the verification of the products ´components and another one for the packing and wrapping. Moreover, there is a complete monitoring of their quality given there are about 27 operational tests being carried out.

Yolanda Domínguez, who is the main specialist in the related quality , added that the factory has also a lab designed to certify the components´ durability where the check the durability of the laptops´ hinges, the Tablets´USB connection, the bottoms for the external control and the tactile keyboard, along with the temperatures, humid and salt resistance tests.

According to Cubadebate webpage, the productions will be sent to the wholesale market that includes some state-run centers and some institutions from the local Central Administration office. The factory can produce some 500 equipment daily and 120.000 units, annually.

In the case of the highly demanded Tablets, there will be manufactured two models of 8 and 10 inches, each.
The engineer, Fernando Fernández, announced that the 10-inchTablets include a group of accessories such as the keyboard which allow the conversion of almost a mini-laptop, as well as enabling the external works with HDMI outlets, some USB entrances and the capacity to use up to a TB of information.

It was also pointed out that the computers which come from these lines receive some verifications to prove their work. Moreover, the designers take into account the relative humidity and their use by some members of the family.

The Haier enterprise provides all the equipment, as well as the first raw materials for the beginning of that production.
On the other hand, the local University of Computing Sciences (UCI) provides the Nova Operational Systems and Novadroi one for the Tablets and the rest of the related supplies are granted by the electronic enterprise.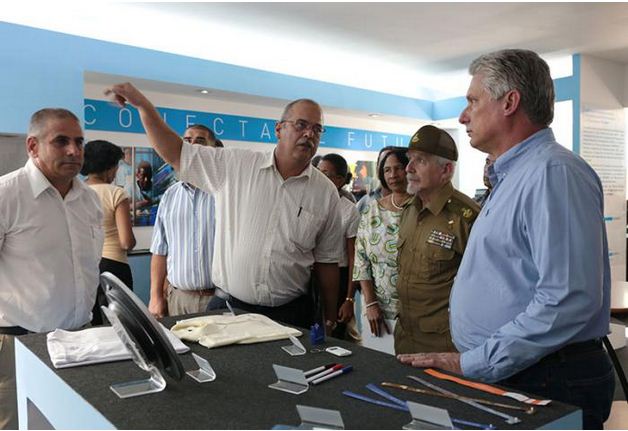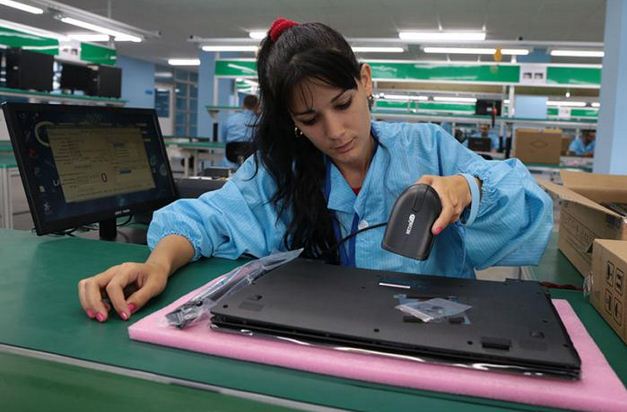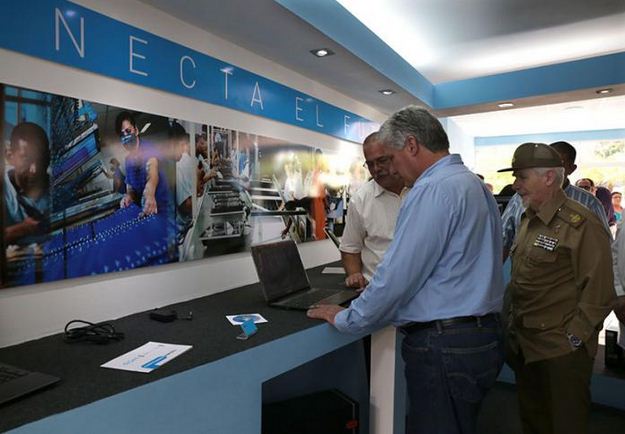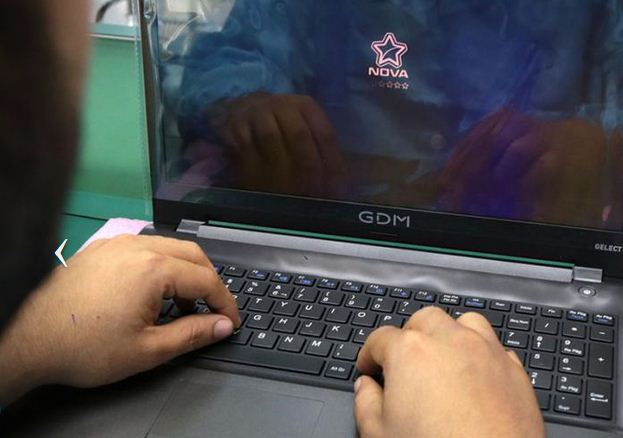 Radio Rebelde News Desk

Radio Rebelde. 23 # 258 % L y M. Vedado. Plaza de la Revolucion Havana City, Cuba CP. 10400. Webmaster: Yirian García de la Torre. Journalist: Liannis Mateu Francés - Malvy Souto López - Ruth Soto Falcón. Photojournalist: Abel Rojas Barallobre. Programmer: Mabel Peña Soutuyo.
Developed by Radio Rebelde Web Team
General Director: Sofía Mabel Manso Delgado.
Phone numbers: (53) 7 838-4365 al 68 (Cabin) (53) 7 839-2524 (Public Relations).
© Copyright Radio Rebelde, 2015