---
The ongoing Implementation of the Digital Television in Cuba
2017-06-19 09:42:24 / web@radiorebelde.icrt.cu / Translated by: JC Caballero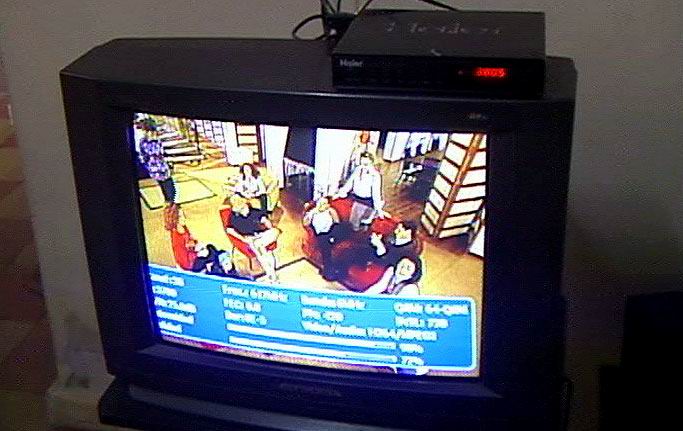 The advantages of the digital television for the nation means more efficiency through a cheaper broadcasting service, as well as the easing of congestion of the radio electric spectrum and the possibility in terms of opening new channels as another of the advantages, including the chance about reducing the use of transceivers and related spare parts, the weigh of the TV aerials in broadcasting centers and the most important advantage which is the possibility to broadcast a high-level television.

It cannot be denied the advantages for the local television viewers such as the higher quality of the TV signal, access to all the channels through the use of that transmitter and the new related information services.

The Cuban government takes measures to boost the digital television in Cuba and there are nearly 60% of its national territory, the province of Havana, has this digital service and the rest of the provinces have it in its main cities each. This is has been a great investment in technology by transforming the elements that have not only to do with the technique but also with the selection of the content for the local television.

One of the themes which have to be mentioned is the one about the industrial tendency which has enable the usage of the digital television in Cuba, taking into account that the majority of television sets and related TV decoder devices are being produced and assembled in the nation which helps the Cuban electronic industry.

The digital television has also meant a great cultural change which includes the assimilation of the technological development for that audiovisual device that represents one of the main ones used in the Cuban houses. Therefore, the chance about providing a much better television programs and related high quality service is part of the implementation of the digital television nationwide.


Radio Rebelde. 23 # 258 % L y M. Vedado. Plaza de la Revolucion Havana City, Cuba CP. 10400. Webmaster: Yirian García de la Torre. Journalist: Liannis Mateu Francés - Malvy Souto López - Ruth Soto Falcón. Photojournalist: Abel Rojas Barallobre. Programmer: Mabel Peña Soutuyo.
Developed by Radio Rebelde Web Team
General Director: Sofía Mabel Manso Delgado.
Phone numbers: (53) 7 838-4365 al 68 (Cabin) (53) 7 839-2524 (Public Relations).
© Copyright Radio Rebelde, 2015