---
The proposal of road landscaping for Jardines del Rey is elaborated
2018-08-29 10:06:05 / web@radiorebelde.icrt.cu / Translated by: Aylen Lesmes Bonachea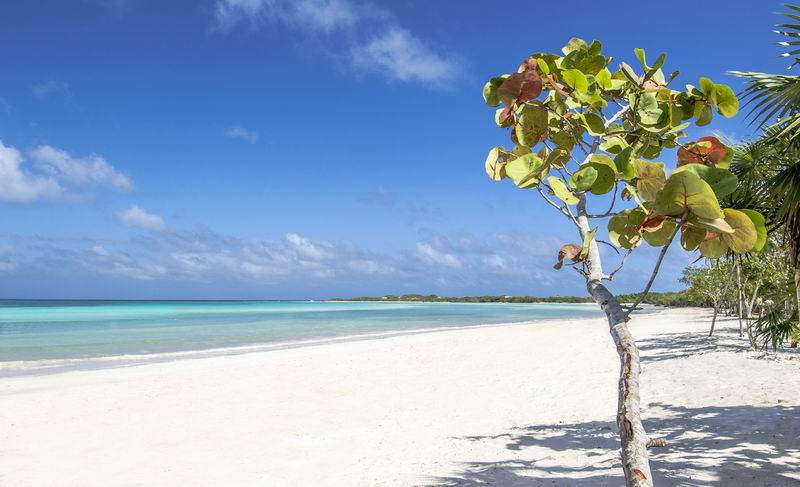 The Provincial Direction of Physical Planning from Ciego de Ávila, with the aim to establish design guidelines for the road landscaping of the touristic destination Jardines del Rey, proposed to the invertors a plan of actions for its improvement.
Laritza Ramírez Pérez, architect and main specialist in territorial order and urbanism in works of tourism, informed to the Cuban Agency of News (ACN) that the study establishes two stages for intervene, one of immediate effect and other to a middle period.
She expressed that among the proposed graphic aspects to improve the traffic signage are road signs, billboards, and informative maps that will serve of guide to the vacationers.
She also added that the use of the plastic arts, fundamentally the sculpture and to create an atmosphere in spaces trough the vegetation with autochthonous or foreign species according to what the Ministry of Science Technology and Environment (CITMA) defines, would help more to the visualization of this polo landscape.
Specifically in the case of Cayo Guillermo, it is planned the realization of new attractions such as a lane for cycle routes located in the north side of the road and an ecological pedestrian path for the enjoyment of the nature of the place by visitors, she said.
Besides, there can be used eco observatories properly integrated to the environment, with a height of 10 to 15 meters since which the observation from all the angles could be facilitated, they will be built through a skeletal construction system, the specialist explained.
She mentioned that the passers-by also could have several points of encounters or a temporal stop system distributed to a distance among the 600 and 800 meters and located of a compulsory way in front of each hotel service that is located direct to the road.
For those who prefer to be in a nearer contact with the coastal ecosystem, they could walk towards the terraces or wooden walkways, roofed or uncovered, sited in lagoons on piles or floating, it was said by Ramírez Pérez.
Jardines del Rey began its international trade in November of 1993 and since then till the present time more than three millions of tourists from different parts of the world have enjoyed of its facilities and privileged natural conditions.

By: Digital Department


Radio Rebelde. 23 # 258 % L y M. Vedado. Plaza de la Revolucion Havana City, Cuba CP. 10400. Principal Editor: Pablo Rafael Fuentes de la Torre. Webmaster: Mabel Peña Styo. Journalist: Liannis Mateu Francés - Laura Barrera Jerez.Photojournalist: Sergei Montalvo Arostegui. Comunity Manager: Alejandro Rojas. Assistant: Adriana Glez Bravo. Developed by Radio Rebelde Web Team
General Director: Frank Aguiar Ponce.
Phone numbers: (53) 7 838-4365 al 68 (Cabin) (53) 7 839-2524 (Public Relations).
© Copyright Radio Rebelde, 2015