---
The recent XXXV International Fair of Havana
2017-11-03 10:41:13 / web@radiorebelde.icrt.cu / Translated by: JC Caballero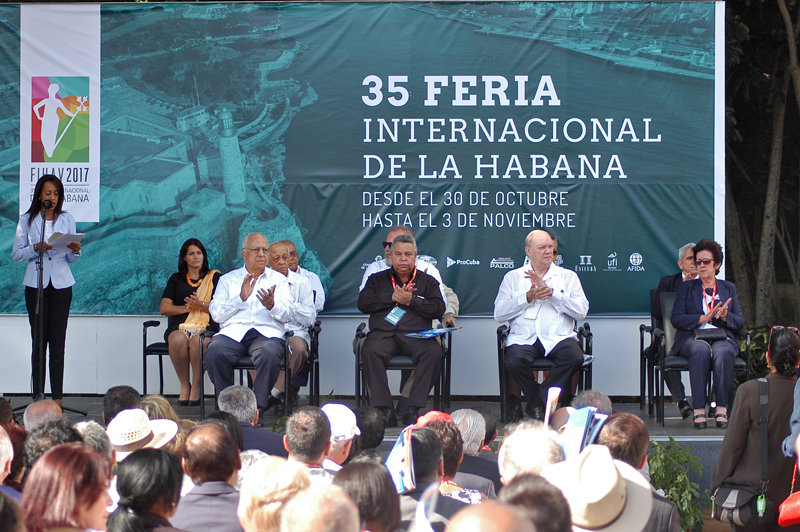 As part of the welcoming words for the participants of the XXXV International fair of Havana at the local EXPOCUBA exhibition site, the minister of foreign trade and Foreign Investment, Rodrígo Malmierca Díaz, highlighted the presence of countless delegation led by ministers, high-ranking officials and representatives of chambers of commerce, among other organizations.

"On October 31st and November 1st, it would be held tight here at Expocuba exhibition site the II Investment Forum which would allow the participants to have access into the detailed information about these themes. We would present the new business portfolio with the foreign capital, besides, the new director of the Special Zone for the Development of Mariel, would give an explanation about the advances in relation to the promotion of the investments."

Malmierca Díaz continued saying that there would be panels dedicated to the food and agricultural sectors and the around 250 or 300 coordinated bilateral meetings to be carried out by Cuban and foreigner businessmen of over 30 nations.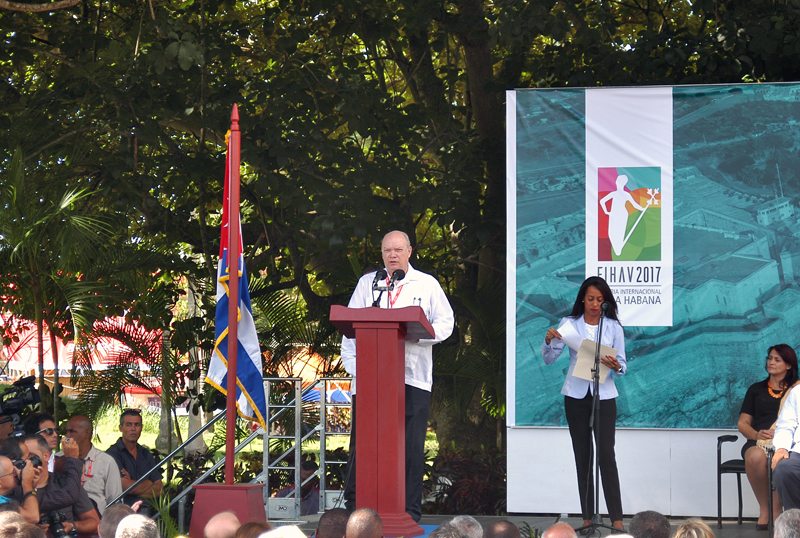 Malmierca Díaz thanked the cooperation and international participation in the event in spite of the setbacks about the payments of pre-established contracts.

"Cuba continued fulfilling its commitments as a result of a reorganization of the official foreign debt that was negotiated with its main shareholders. We do reiterate the firm determination of the local government about keep honoring there duties.

Nevertheless, it has not been possible to keep an updated process in terms of the payments by the Cuban enterprises to the shareholders due to current restrictions about the local strong-currency liquidity and we thank them their trust and numerous presence in the inauguration ceremony. We do thank them for their trust in the Cuba market and we ratify our will about solving that situation as soon as possible to which we continue carrying out many negotiations." He said.

The XXXV International fair of Havana city offers the celebration of the day of Russia, South Africa, Panama, the Baque nation, Belarus and South Korea, among its main activities.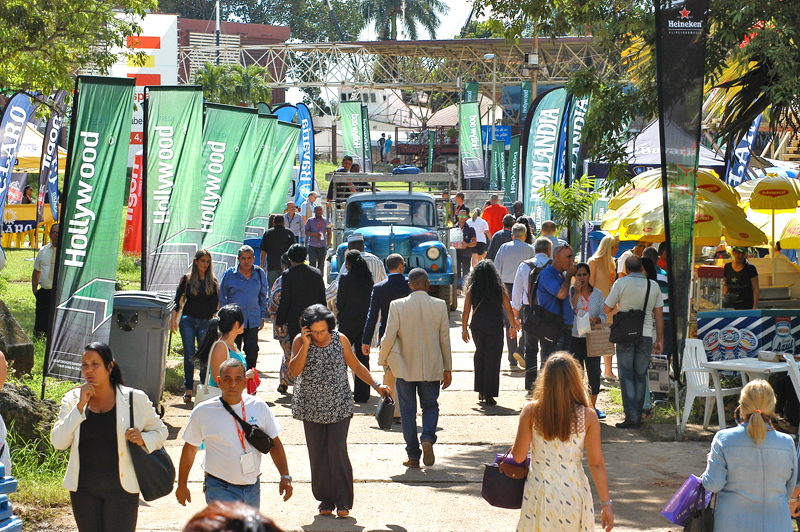 During the five days of the event, has been also planned the carrying out of business sessions which include the presentation of products of the Russian car industry for the Cuban and Caribbean market.

There has been a meeting with enterprise of India of the sectors of the Bio-pharmaceutical, agricultural, energy, and building and transportation industries.

Likewise, the main pavilion of the Expocuba exhibition site, which is the event's venue of the event, was presenting its products and services of more than 300 institutions and Cuban enterprises as part of an exhibition site from some 5000 square meters.

The main business partners of Cuba and all the economic powers had a significant participation of the exhibitions where there were16 countries which occupied a number of pavilions of the 25 remaining ones.

By Isel Quinata Freyre

Radio Rebelde. 23 # 258 % L y M. Vedado. Plaza de la Revolucion Havana City, Cuba CP. 10400. Principal Editor: Pablo Rafael Fuentes de la Torre. Webmaster: Mabel Peña Styo. Journalist: Liannis Mateu Francés - Laura Barrera Jerez.Photojournalist: Sergei Montalvo Arostegui. Comunity Manager: Alejandro Rojas. Assistant: Adriana Glez Bravo. Developed by Radio Rebelde Web Team
General Director: Frank Aguiar Ponce.
Phone numbers: (53) 7 838-4365 al 68 (Cabin) (53) 7 839-2524 (Public Relations).
© Copyright Radio Rebelde, 2015