---
The school concealed ratings of the student period of Trump
2019-03-13 18:14:24 / web@radiorebelde.icrt.cu / Translated by: Aylen Lesmes Bonachea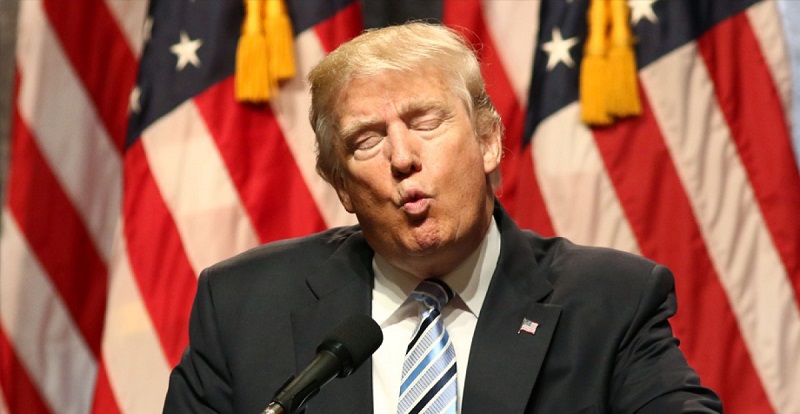 A military academy of New York to which Donald Trump attended when he was a teenager, put under safeguard his ratings in 2011, in order to not give the registers, as it was demanded by people close to the current American president, according to what was informed by Washington Post.

Evan Jones, director of New York Military Academy, revealed to the Post that Jeffrey Coverdale, supervisor of the school at that time, was to see him in a panic state, because he had been boarded by distinguished and very rich students which were Trump's friends and they wanted to keep his academic files in secret.

According to Coverdale himself, members of the administration council of the Institute had decided to deliver the reports to Trump, but he moved the documents to other place of the school center where nobody could have access. "It is the unique time that I moved a student's registers", Coverdale confirmed to Washington Post.

Trump spent five years in that military academy since 1959, because his parents believed that he needed more discipline, in accordance to what have been told by the own magnate.


But Trump always has boasted of having been an excellent student during his entire youth, even that he graduated as "the first of his class" and after studying at the University of Pennsylvania since 1966 until his graduation in 1968, in many opportunities he has bragged about being "a really intelligent guy"…

However, Trump was qualified more than once as "the dumbest student of my class", according to William T. Kelley, the respected and already late professor from Wharton Businesses and Finances School of University of Pennsylvania, where Donald Trump studied the two latest years of his career. Facts revealed by Washington Post about the occultation of Trump's ratings in a military academy of New York are precisely raised to 2011, when he challenged the former president Barack Obama to publish his academic marks.

Trump declared himself as surprised about that "such a terrible student"…as he described Obama…could enter to the Ivy League, a sport conference of eight private universities of the northeast of the United States.

Michael Cohen, former personal lawyer of the current leader, testified before a committee of the Congress last week that one of his duties was precisely to threat through demands against schools to which Trump had attended; in order to they never publish his ratings. Cohen turned himself in the first close person to Trump in revealing the way in which the political and enterprise operation of the president works internally.


The magnate's former lawyer compared the president with a "gangster" who demanded unconditional loyalty to his subordinates and he waited that they could lie in his name, and hide information to protect him, even if it meant break laws. In his public declaration, before his audience in the Congress, Cohen also confirmed that Trump gave a false medical excuse to avoid being sent to fight in Viet Nam in 1968, due to spurs on the heels.

During the presidential campaign of 2016, Cohen worked to defend the image of the real estate magnate and he had to do it when doubts about the reason for which the incorporation of Trump to the army in 1968 was suspended. In accordance to what Cohen tells, he asked the medical register to Trump, but the magnate did not gave them to him and he simply told him to answer the specific questions to the journalists, or to say that he received a medical postponement.

The one of 1968 was one of the five military extensions that Trump received during Viet Nam war.

By the way, during the electoral campaign for the presidency, Donald Trump had affirmed that an aspect of the conflict in the Asian country that he would never accept is that the poorest people of America were sent, while the richest ones found a doctor who said that they had a bone spur.

By: International Editorial Staff
Translated by: Aylen Lesmes Bonachea

Radio Rebelde. 23 # 258 % L y M. Vedado. Plaza de la Revolucion Havana City, Cuba CP. 10400. Principal Editor: Alejandro Rojas Espinosa. Webmaster: Mabel Peña Styo. Journalist: Liannis Mateu Francés - Yaicelín Palma TejasPhotojournalist: Sergei Montalvo Arostegui. Assistant: Adriana Glez Bravo. Developed by Radio Rebelde Web Team
General Director: Frank Aguiar Ponce.
Phone numbers: (53) 7 838-4365 al 68 (Cabin) (53) 7 839-2524 (Public Relations).
© Copyright Radio Rebelde, 2015