---
The softball in the peephole
2017-09-23 09:40:46 / web@radiorebelde.icrt.cu / Translated by: Aylen Lesmes Bonachea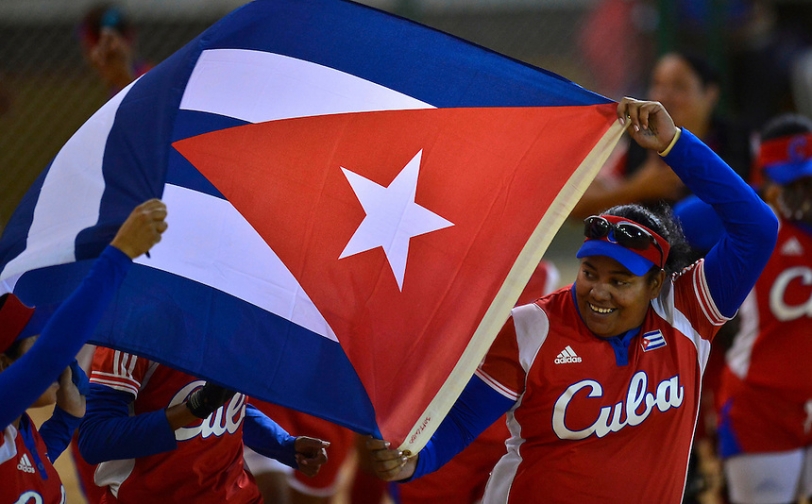 We have few times for paying attention to the Softball, in a general sense, and even less to the male sector of this sport, because since twenty years or some more, the baseball's authorities, mainly from the United States, began to handle the option of promoting the female sector of the also called soft ball, in contrast of the baseball for men.
In other words, the United States supports the fusion in the baseball for men and the softball for women, with a view to the Olympic Games and that is the orientation followed by the international entity.
We consider that this situation has been the fundamental factor in the decrease of the Softball competitions, but in this moment the male Pan-American Championship is being developed in Dominican Republic, with an eye to search the classification for the Center American and Caribbean Games 2018 and for the continentals of 2019, and we take advantage for directing the gaze in this sense.
Five positions are fought among eleven countries for the regional tournament and equally, five places for the Pan- American, but among sixteen nations. The task is quite difficult for the Cuban team. We believe that the options are better for Barranquilla than for Lima. Maybe it will happen as in the female competition, which our team classified for the Columbian event and not for the one in Peru. We would like to be in a mistake and we wish our team could classify in both.

By: Diego Méndez Calero

Radio Rebelde. 23 # 258 % L y M. Vedado. Plaza de la Revolucion Havana City, Cuba CP. 10400. Principal Editor: Pablo Rafael Fuentes de la Torre. Webmaster: Mabel Peña Styo. Journalist: Liannis Mateu Francés - Laura Barrera Jerez.Photojournalist: Sergei Montalvo Arostegui. Comunity Manager: Alejandro Rojas. Assistant: Adriana Glez Bravo. Developed by Radio Rebelde Web Team
General Director: Frank Aguiar Ponce.
Phone numbers: (53) 7 838-4365 al 68 (Cabin) (53) 7 839-2524 (Public Relations).
© Copyright Radio Rebelde, 2015