The Tunnel of Havana as Wonder of the Cuban Civil Engineering
2017-09-21 20:04:05 / web@radiorebelde.icrt.cu / JC Caballero
---


The emblematic maritime tunnel of Havana city stretches under the bay of Havana and it is regarded as one of the seven wonders of the Cuban civil engineering.

Through its 733 meters, it was built the majestic and impressive work by the French Societé des Grands Travaux de Marseille enterprise. Its construction was carried out from 1957 to 1958 and it was inaugurated on May 31st, 1958.

Under the direction of the Cuban engineer, José Menéndez Menéndez, who designed with his team a system of pipes made of reinforced concrete, it was able to resist big tons of water.

In 1955, the French company had arrived in Havana city in order to build a floating tunnel which connected the urban side of the capital city with the east one of the city.

The tunnel of Havana city is located at a depth between 12 and 14 meters approximately. It has an excellent electric lightning and in spite of it is not the only one in the city, it is considered as a really important one for the local transportation system and its huge size.

The three tunnels, which crosses the Cuban capital which are places with a compulsory vehicular circulation, are regarded as the accomplished engineering works that unite the technical complexity and the beauty designed to captive those who cross it towards different directions.

The sea tunnel of Havana city is the most important of that architectural trilogy as it stretches under its harbor and through 733 meters and it has four lines: One of them towards the city and a couple of them towards the east of the capital city where the most beautiful beaches of the coastal are located, besides, it helps the passengers to save dozens of kilometers around the road around the city.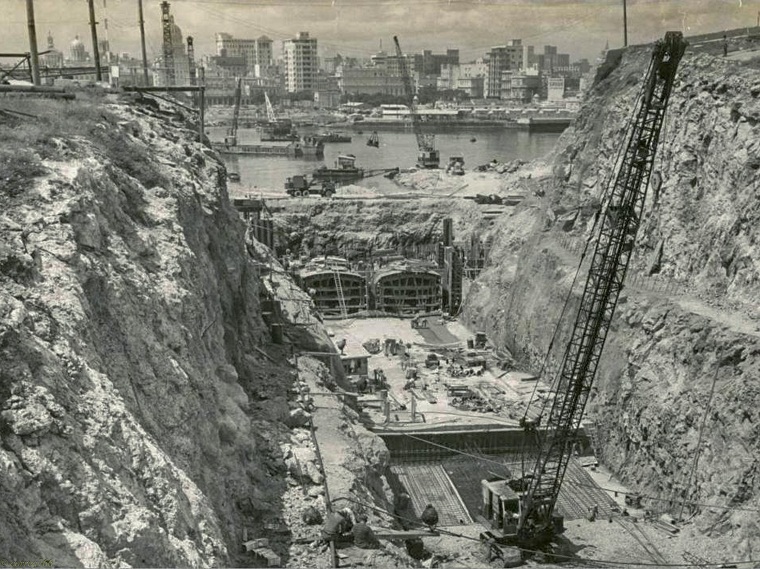 A car at 30 kilometer an hour may pass it in barely 45 seconds, if not, it would be necessary to go round the harbor for 20 kilometers.

It was necessary to dredge over 250 square kilometers of rocks and 100.000 tons of sands. The construction works were carried out under really difficult conditions, taking into account that it was then necessary to work under the water by using especial equipment.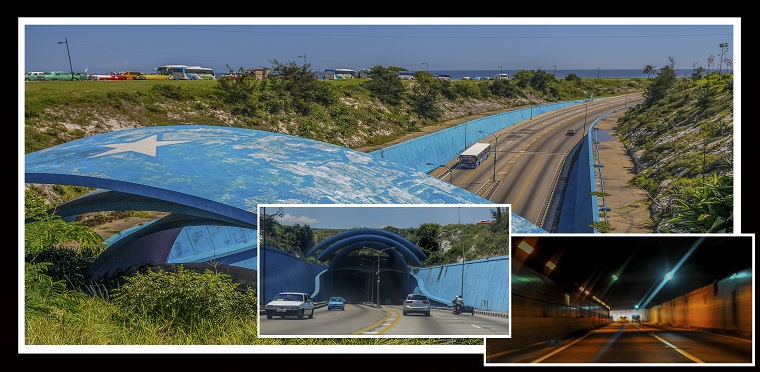 In spite of the years, its daily use has not concluded, except when there are maintenance works have been carried out in its interior to preserve it properly or before weather phenomena which has caused severe surges of the sea.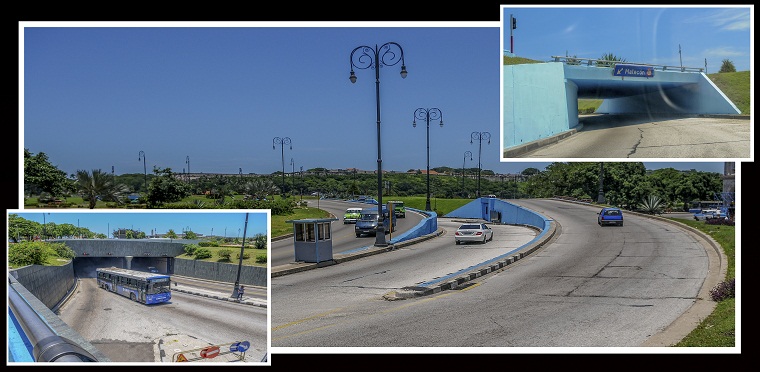 The tunnel, which stretches under the harbor of the Havana city, is almost sixty decades of an efficient service for the road system in Cuba, especially the communication spot that gives access and an exit to the capital. It is one of the most remarkable civil engineering works throughout the country.

By José M Correa Armas

Translated by JC Caballero