---
There are no Cubans in China infected with the coronavirus
2020-01-31 12:29:43 / web@radiorebelde.icrt.cu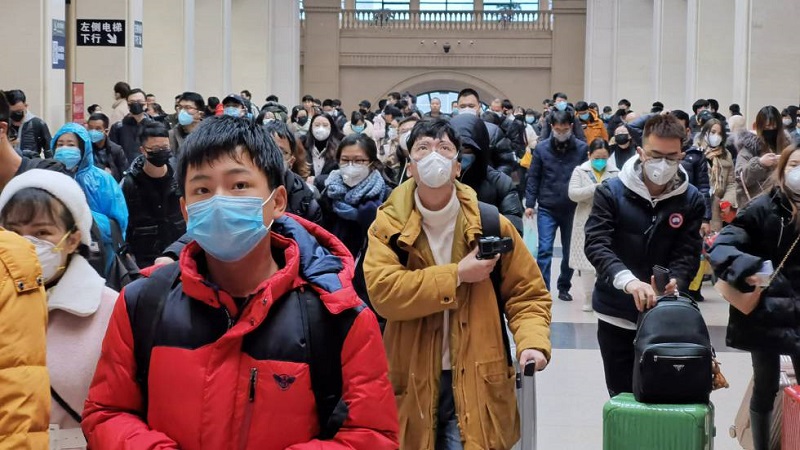 The Cuban blog in China confirmed today on social media that so far there are no Cubans infected with the coronavirus in that Asian country.
The message reaffirms that no member of the Cuban community living in China has been affected. An exceptional situation has been established with a Plan of Measures in response to what we have called Phase 2, and those of Phase 3 are already foreseen, which we will begin to implement starting Saturday, the message states.
To this end, the embassy and the consulates are updating daily the information on the situation of Cuban residents, as well as the fulfillment of the measures taken by the Chinese government, both at local and national levels.
All the personnel of the state mission and Cubans living in the different regions were advised to maintain the hygienic-sanitary measures foreseen to avoid infection, public agglomerations, to take preventive measures of epidemiological surveillance and to follow the indications of the local authorities implemented in the places where they are.
The total of 92 Cuban students who are currently in China studying in different modalities are well. Of these, there is only one student who is currently in the city of Wuhan, the focus of the epidemic, with whom there is daily communication.
Besides, direct communication is kept with the 10 Cuban citizens residing in Wuhan, who remain isolated and the government is carrying out its strategy of maximum alert. All are well and are following the measures.
The information on the blog stresses that the fight against the epidemic caused by the coronavirus 2019nCoV, which has just been declared by the World Health Organization as ¨emergency of international concern," continues.

(ACN)

Radio Rebelde. 23 # 258 % L y M. Vedado. Plaza de la Revolucion Havana City, Cuba CP. 10400. Principal Editor: Alejandro Rojas Espinosa. Webmaster: Mabel Peña Styo. Journalist: Liannis Mateu Francés - Yaicelín Palma TejasPhotojournalist: Sergei Montalvo Arostegui. Assistant: Adriana Glez Bravo. Developed by Radio Rebelde Web Team
General Director: Frank Aguiar Ponce.
Phone numbers: (53) 7 838-4365 al 68 (Cabin) (53) 7 839-2524 (Public Relations).
© Copyright Radio Rebelde, 2015