Three Times the Play Carmen
2020-08-07 12:20:56 / web@radiorebelde.icrt.cu / JC Caballero
---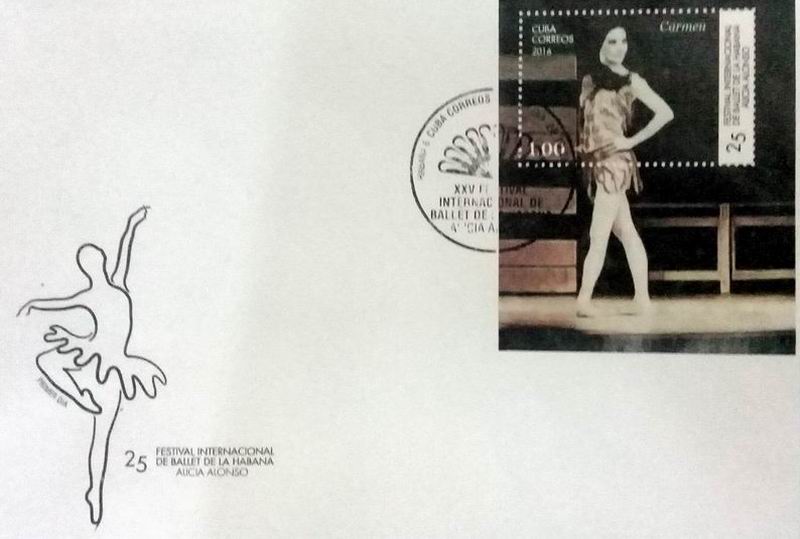 It might seem to some people that much time hasn´t passed taking into account the 53 years of having been premiered in August in Cuba by the main Cuban ballerina, Alicia Alonso, one of the most known plays of the contemporary ballet entitled´ Carmen.´
It is important to point out that it happened in Cuba, given some months ago in April 20th; the Soviet Maya Plisietskaia had done it at the Bolshoi theater of Moscow. It was from that moment on represented by many Ballet companies from many nations from Europe, Asia and Latin America.
It´s worth remembering that it was Maya Plisietskaia herself, who requested the presence of the Cuban dancer, professor and choreographer, Alberto Alonso, and the creation of that Ballet of which she had the main role by being part of its repertoire for many years.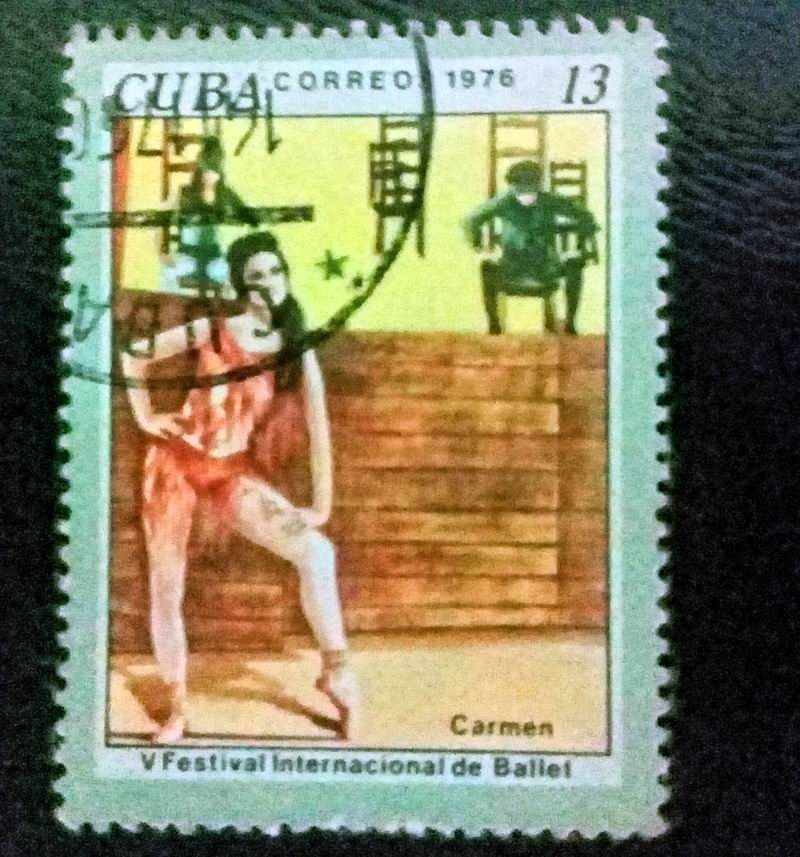 It has been highlighted by the specialists that staging the Play Carmen for the National Ballet of Cuba was when it acquired a real citizenship. It was then Alicia Alonso its main dancer due to her excellence performance through her characteristic and unique touch.
To date, the play Carmen has got into the national philatelic universe on three occasions. The first one began to circulate on October 5th, 1976 on the occasion of the 5th International Ballet Festival of Havana city. That event included three six pieces and a value of $ 13 cents.
The 25th anniversary of the 1st Huella de España Festival was the next one. It was then a $ 65 cent piece where there were two images: the one depicting the local Real Fuerza Castle in Havana Vieja (Old Havana), and the one about Alicia Alonso as the seducer and passionate woman who opposes and defies a prejudiced society.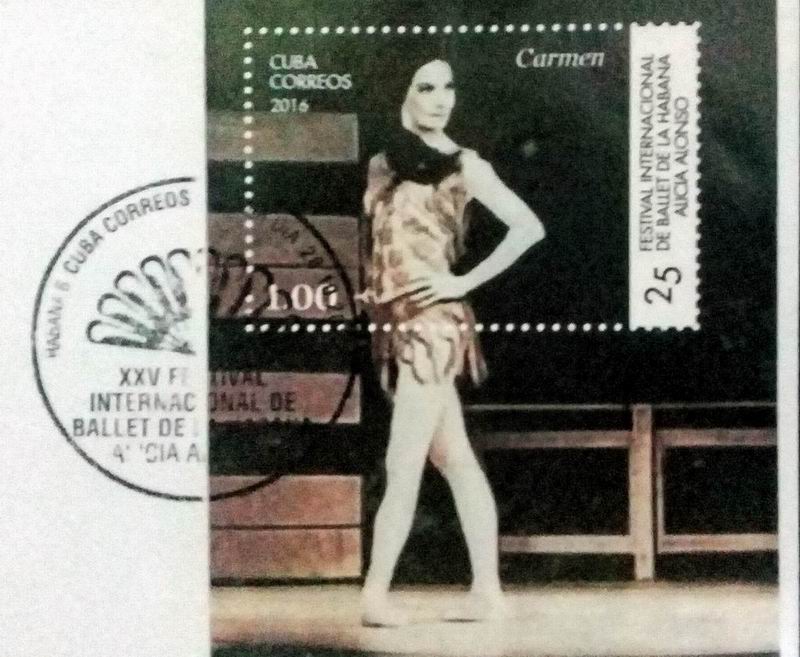 I personally prefer the souvenir dedicated to the 25th International Alicia Alonso Ballet Festival of Havana city which was circulating on October 28th, 2016. The picture, which was a pity its author was unknown, turned out it was excellent, taking into account it captured the outgoing nature of the gypsy who played with men´s feelings in that image.
That postal piece has a philatelic value of $ 1 Peso (local currency), and it is part of other six stamps.
The interested ones may appreciate those printed pieces, as well as the sketches at the local José Luis Guerra Aguiar Museum, located on the ground floor of the Communication Ministry in Havana city. It is a magnificent chance to enjoy, from a different angle, what is regarded as the motherland´s culture.
By Lucía Sanz Araujo