---
Tourism in Matanzas and its Successful Diverse Trend
2020-01-17 10:56:23 / web@radiorebelde.icrt.cu / Translated by: JC Caballero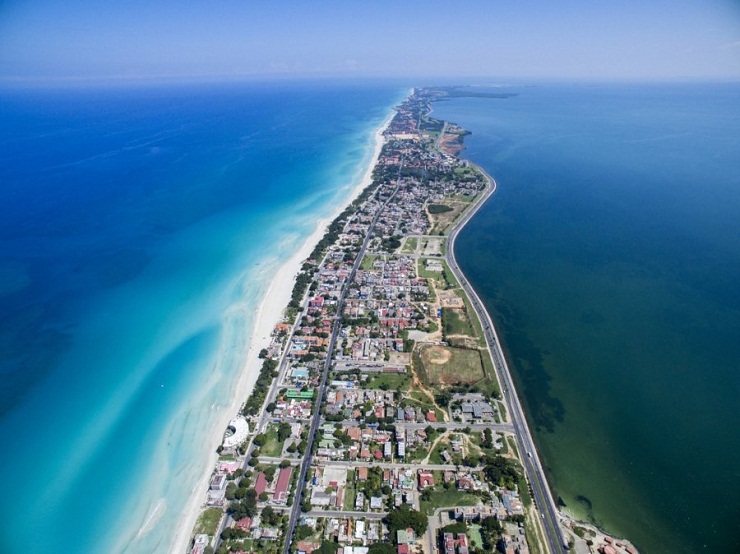 With a challenging performance, capable of quickly assuming the most dissimilar challenges, thanks to an excellent selection of its human potential, the tourism sector in Matanzas province closed 2019 with records in relation to the presence of foreign vacationers.

The incomes grows in spite of external pressures and it diversifies its attractions, above all, as well as its issuing markets.

These have been the triumph cards of the most dynamic sector of the Cuban economy in that province of western Cuba, where the goal about consecrating that strip of land over 22 kilometers of beach as the best in the world, already sounds possible with signs of prompt proximity.

It is perhaps with that confirmation on the famous Cuban spa that it will be the venue, during the next International Tourism Fair.

It is not surprising that on this context the commercial exchange is dedicated to the Russian market segment, the fastest growing during the year and for the occasion, new thousand rooms are incorporated and an attractive boulevard with the most genuine culture, cuisine and Cuban cocktails; without underestimating the craftsmanship and offering of an attractive catalog for extra-hotel deals.


As for Ivis Fernández Pena, a local delegate of tourism in Matanzas province, the tourist forecasts for this high season are very promising and the tourist resort closed December with the presence of just over one million eight hundred thousand vacationers.

The interesting thing on the tourist sector from Matanzas province is that in spite of the US blockade, important investments in its infrastructure do not stop and it also diversifies the related offers.

The environmentalist vision in which the economic development of the main tourist and beach resort in the nation develops has made a difference to the point that activities utterly opposed such as tourism and oil cohabiting harmoniously, so going towards the environmental beach declaration that is an aspect already included by a great part of the 52 hotel facilities in the region.

In short, Varadero tourist resort is in excellent condition; it invigorates its projects in the short, medium and long terms, and above all, it is committed to become the best beach in the world, a reality that not even the U.S. blockade can prevent and this is demonstrated by the global related surveys.

By José Miguel Solis

Radio Rebelde. 23 # 258 % L y M. Vedado. Plaza de la Revolucion Havana City, Cuba CP. 10400. Principal Editor: Alejandro Rojas Espinosa. Webmaster: Mabel Peña Styo. Journalist: Liannis Mateu Francés - Yaicelín Palma TejasPhotojournalist: Sergei Montalvo Arostegui. Assistant: Adriana Glez Bravo. Developed by Radio Rebelde Web Team
General Director: Frank Aguiar Ponce.
Phone numbers: (53) 7 838-4365 al 68 (Cabin) (53) 7 839-2524 (Public Relations).
© Copyright Radio Rebelde, 2015