---
Tribute to Fidel in New York
2017-08-15 09:50:59 / web@radiorebelde.icrt.cu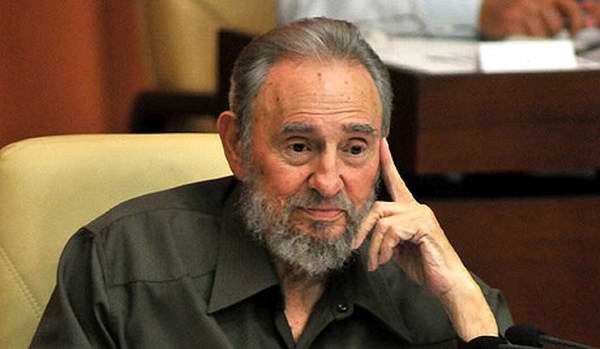 Diplomats from all over the world and solidarity activists paid tribute on Monday in New York to the leader of the Cuban Revolution Fidel Castro on the 91st anniversary of his birth, reported Prensa Latina News Agency.

During a vigil in Manhattan, ambassadors and the diplomatic corps accredited to the United Nations from Latin America, Caribbean, Asia and Africa in addition to representatives of solidarity with Cuban movements in New York remembered Fidel who was born on August 13th, 1926 and passed away on November 25th, 2016.

The activity included the presentation of a video on the Comandante en Jefe, a photograph exhibition organized by friends of Cuba and speakers, among them Cuba's permanent representative before the United Nations, Anayansi Rodriguez.

The Cuban Mission to the UN celebrated on Friday the anniversary of Fidel's birth in a similar event carried out during this past weekend all over the world.

The diplomatic personnel song happy birthday to Fidel and Ambassador Rodriguez highlighted the commitment of the Cuban Mission to the revolutionary leader's legacy and guidance.

If we feel a little tired at times in our struggle, we think of Fidel and his example, she said.


(ACN)

Radio Rebelde. 23 # 258 % L y M. Vedado. Plaza de la Revolucion Havana City, Cuba CP. 10400. Principal Editor: Pablo Rafael Fuentes de la Torre. Webmaster: Mabel Peña Styo. Journalist: Liannis Mateu Francés - Laura Barrera Jerez.Photojournalist: Sergei Montalvo Arostegui. Comunity Manager: Alejandro Rojas. Assistant: Adriana Glez Bravo. Developed by Radio Rebelde Web Team
General Director: Frank Aguiar Ponce.
Phone numbers: (53) 7 838-4365 al 68 (Cabin) (53) 7 839-2524 (Public Relations).
© Copyright Radio Rebelde, 2015